Casper Theme 1.0
The number13 blog was launched in February 2017 with the standard ghost theme. Back then, the very minimalistic Casper theme displayed posts in list view, but only a maximum of five posts at a time. If you wanted to read more, you first had to click to the next page.
A useful feature was the dropdown menu in the header, which allowed a quick overview of all categories. Logos, cover- and post-images were completely missing at that time.
---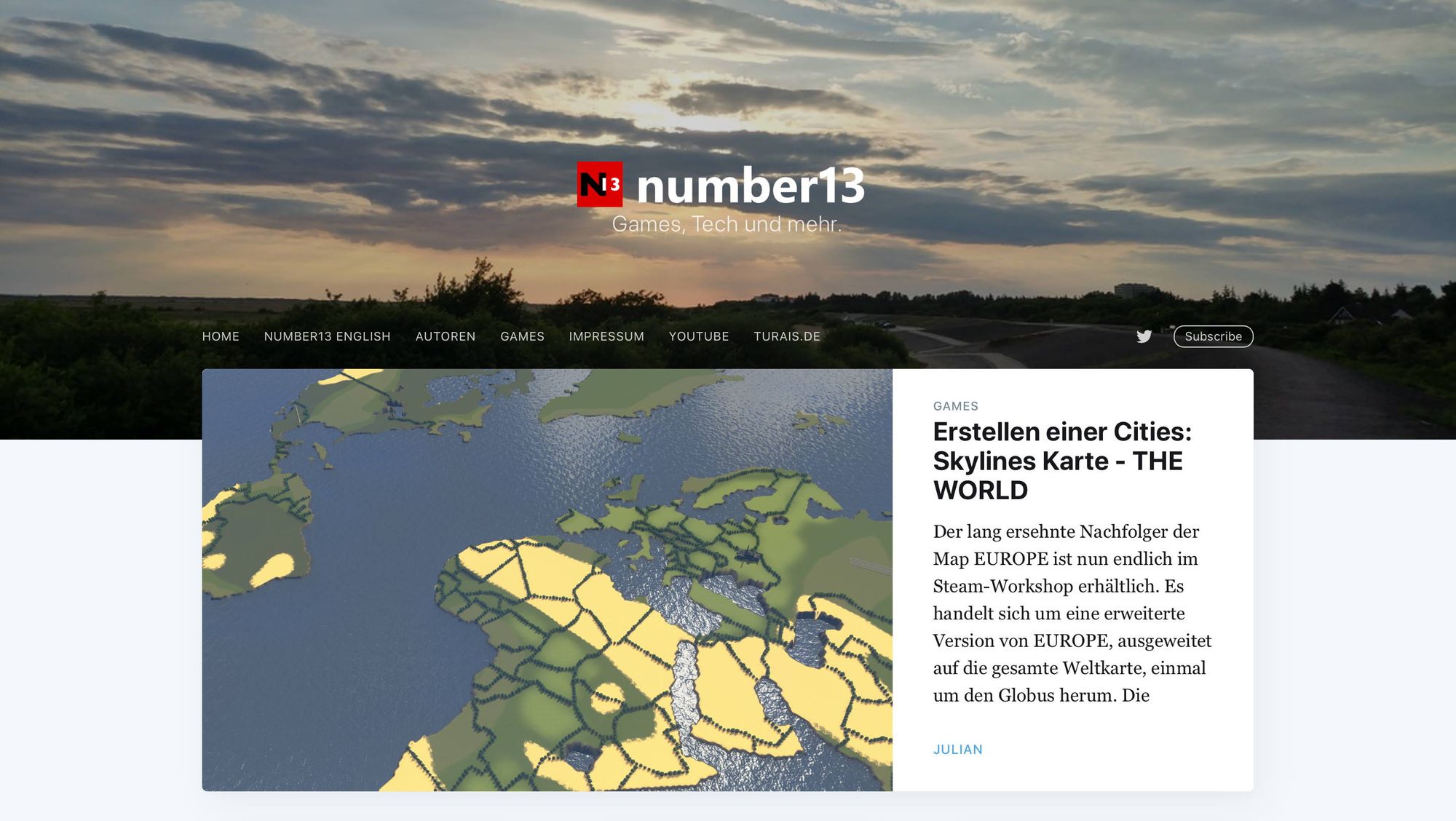 Casper Theme 2.0
With the release of Ghost 1.0, the standard theme "Casper" received its first facelift.
At the end of 2017, we finally updated the blog to the latest Ghost version. The second version of the Casper theme has exceeded all expectations. With innovative design and a bunch of new features the Casper theme could truly shine.
With "infinite scrolling" you did not even have to click to the next page at the bottom of the page anymore. Instead, older posts were loaded as soon as you reached the end of the feed.
---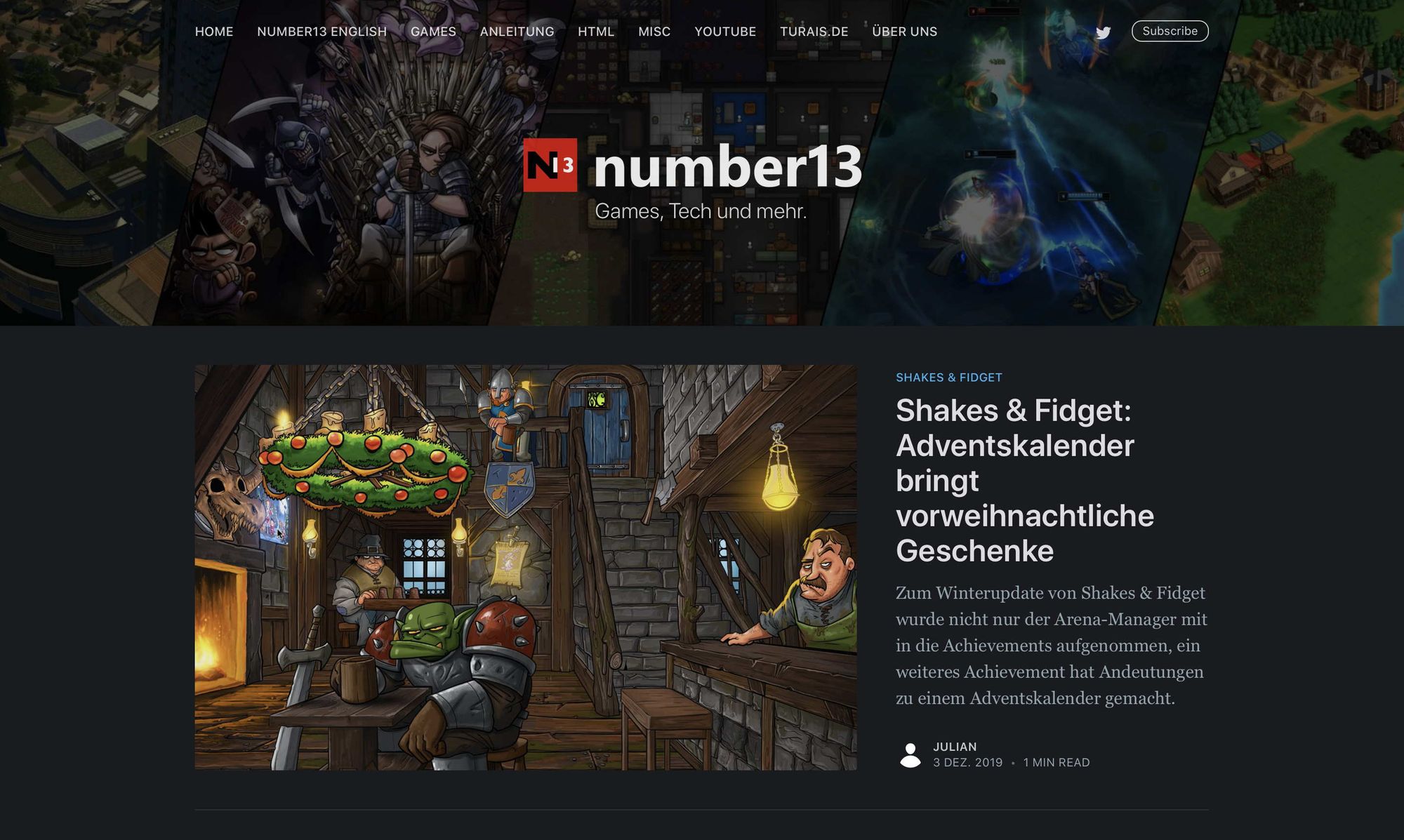 Casper Theme 3.0
The current major-version Ghost 3.0 took the Casper theme to the next level. Apart from another complete overhaul of the design, there was also added the dynamic darkmode, which adjusts to your current device status.