There have been seasons since FS22, which is why there are now seasonally-adjusted sales prices for the individual fruits. In this article you will find out when it is worth selling which fruit.
Intro
Sometimes you just want to get to your favorite tractor as quickly as possible. The fastest way to achieve this, is of course when the most productive fruit is grown. The fruit that brings home the most money per hectare.
Of course sometimes there is also an increased demand for certain crops from time to time, but over the years playing FS, I have given up storing my yield. This will probably change in FS 22, because depending on the season, fruit types can achieve different sale prices.
Values
The price per 1000 liters of wheat is very much lower than for, say, sugar cane. But at the end of the day, one thing counts above all: money in your account and how much of your valuable time you have invested. Of course, how you play Farming Simulator also plays a role here. Everyone plays it differently, some more on realism, without fast-forwarding the time, with real stress during the harvest. Some others fast-forward the time after sowing, until everything is ready for harvest. However you want to play Farming Simulator 22. FS is very versatile, and one or the other playing style is the one for you.
What I'm getting at: Each of you has probably already brought home a potato harvest. The selling prices for potatoes sound pretty good at first, and then ... yep.
Tables
The yields in liters per hectare are basic yields without fertilizer bonuses. However, this does not change the relationship to the other types of fruit.
Oats, canola are again very good fruit types for beginners, as they were in older LS versions. When selling your harvest, always pay attention to the season and the different points of sale. The prices can go up to 140% of the normal price.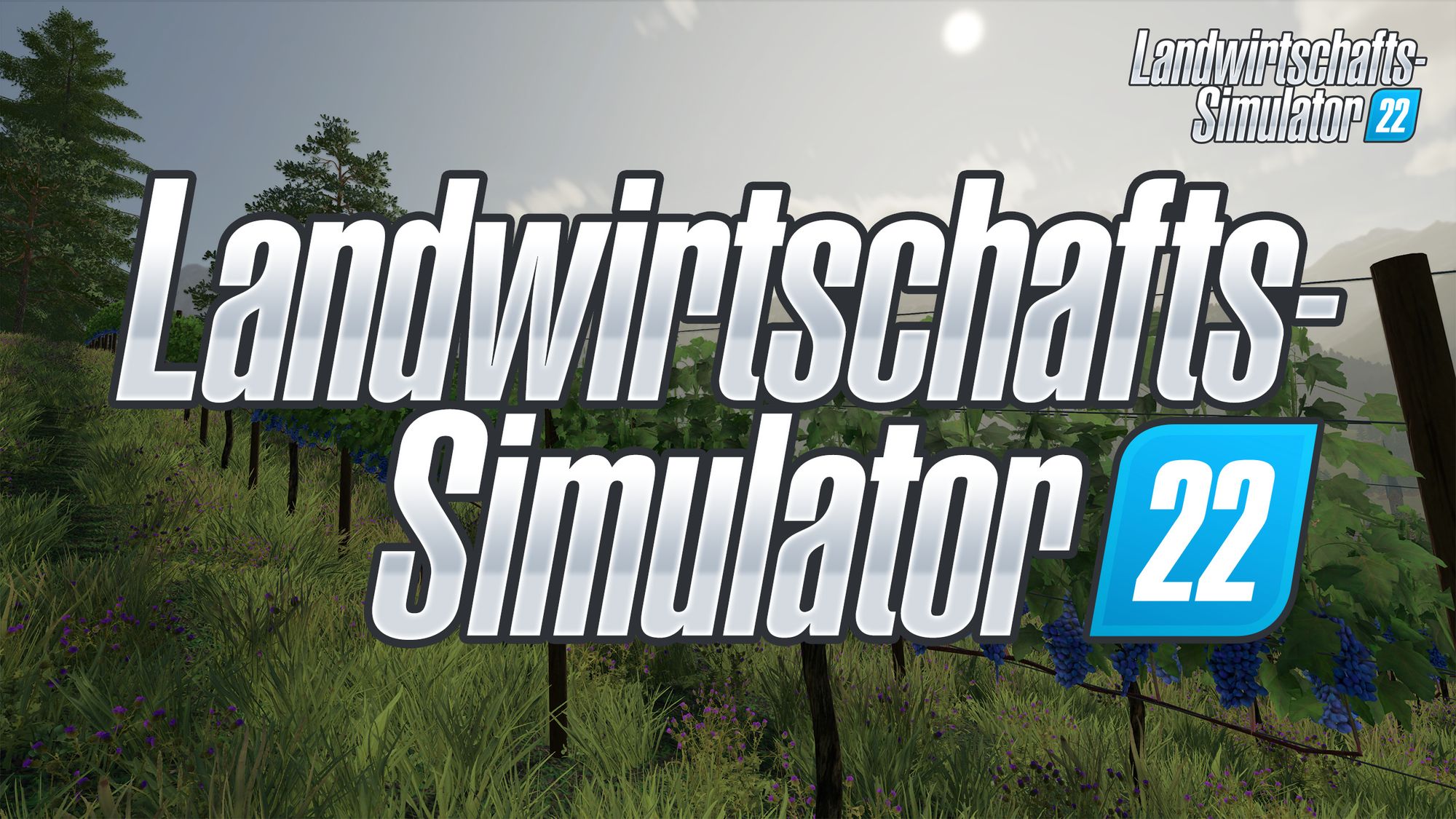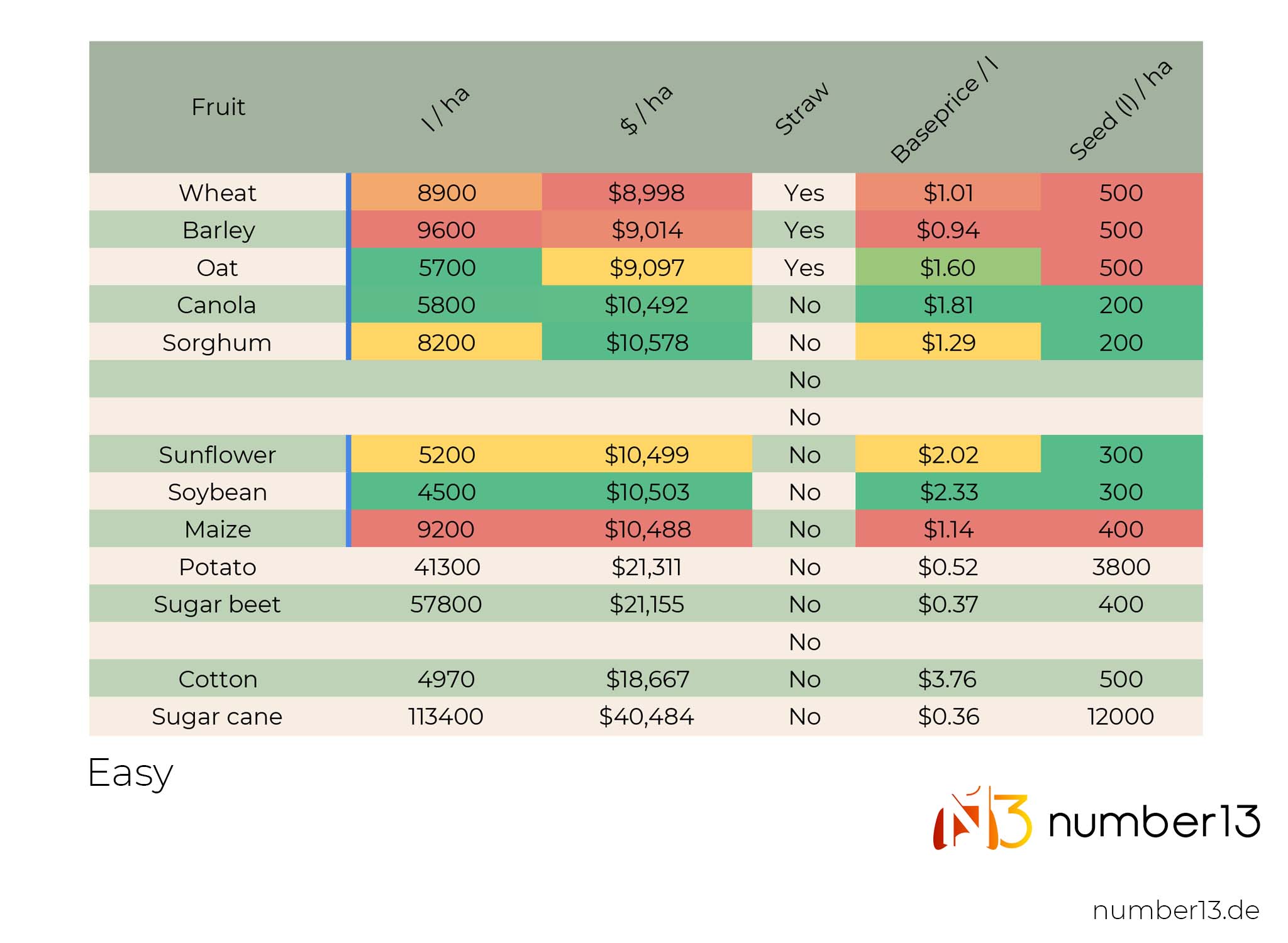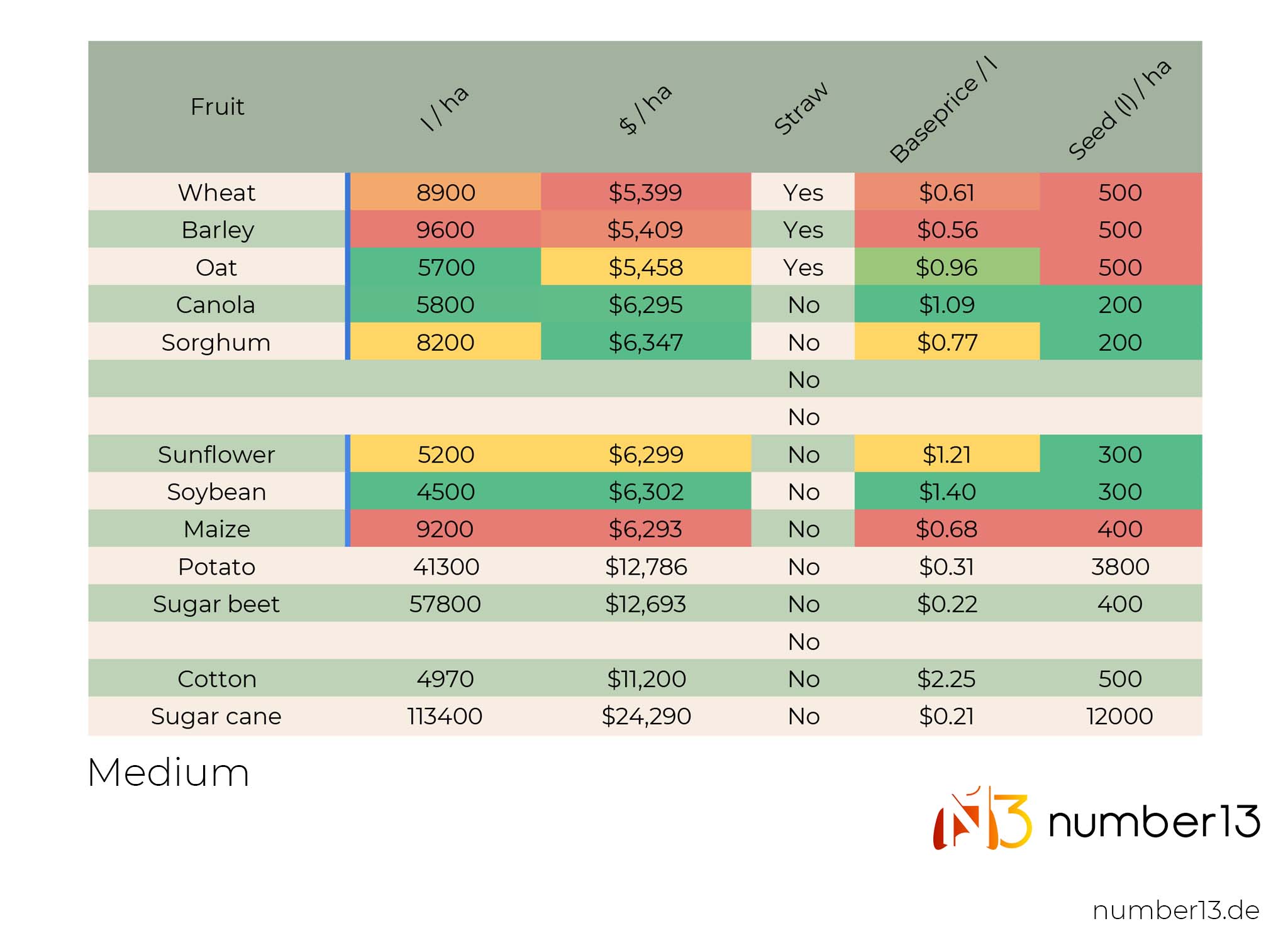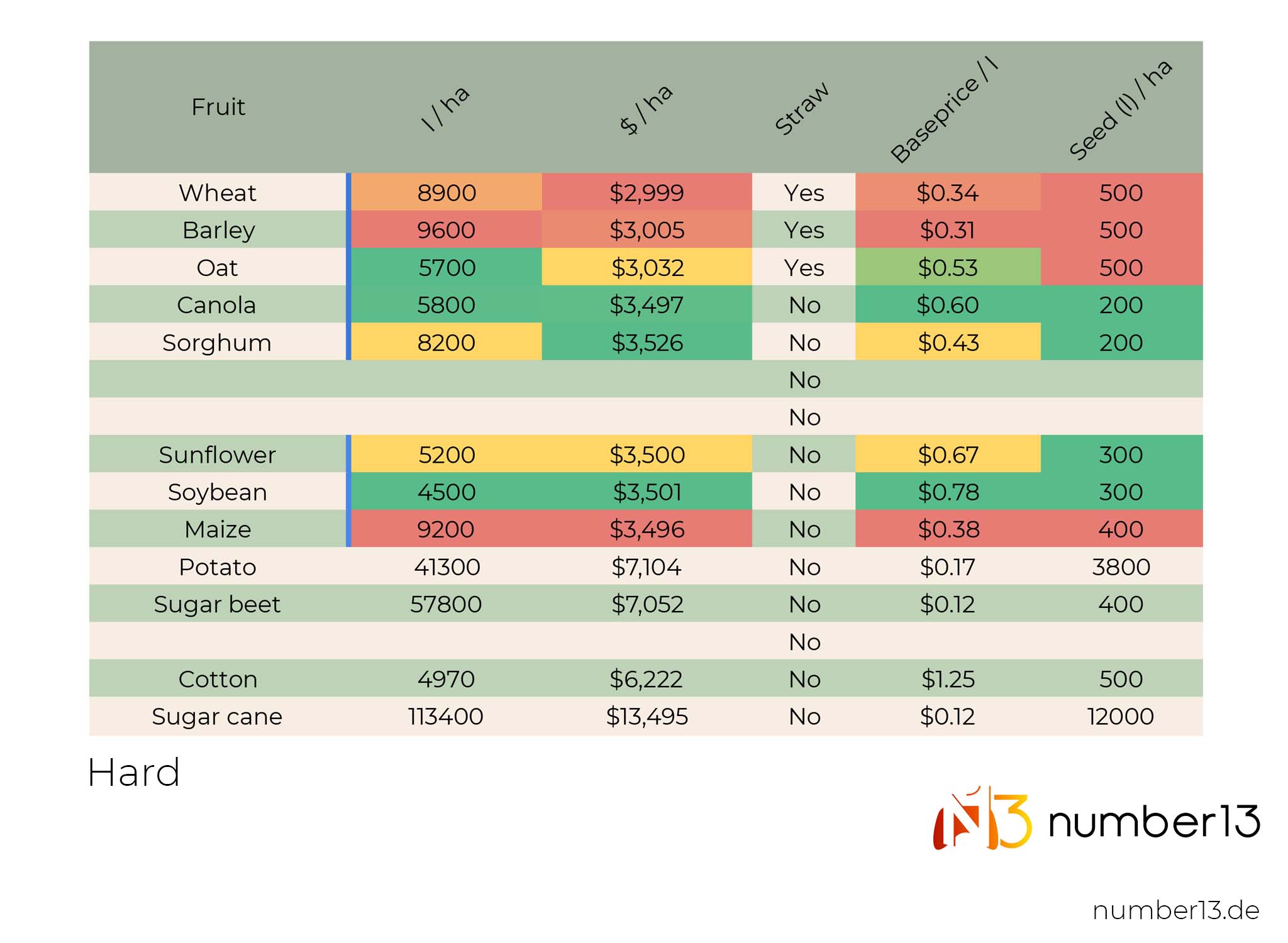 More on the sales prices: