In this post I would like to show you a build of the character Engineer, with which you can play through the game very well.
The positive characteristics of the engineer are that he starts with +10 technology and his technology modifiers are increased by 25%.
In addition, he starts with 1 wrench.
His constructs also spawn close together, which will facilitate focused wave control.
Its negative property is that damage modifiers are reduced by 50%, but this will not affect constructions.
We start the run with an additional wrench in addition to the already existing wrench.
This will also be the weapon we will focus on for this character.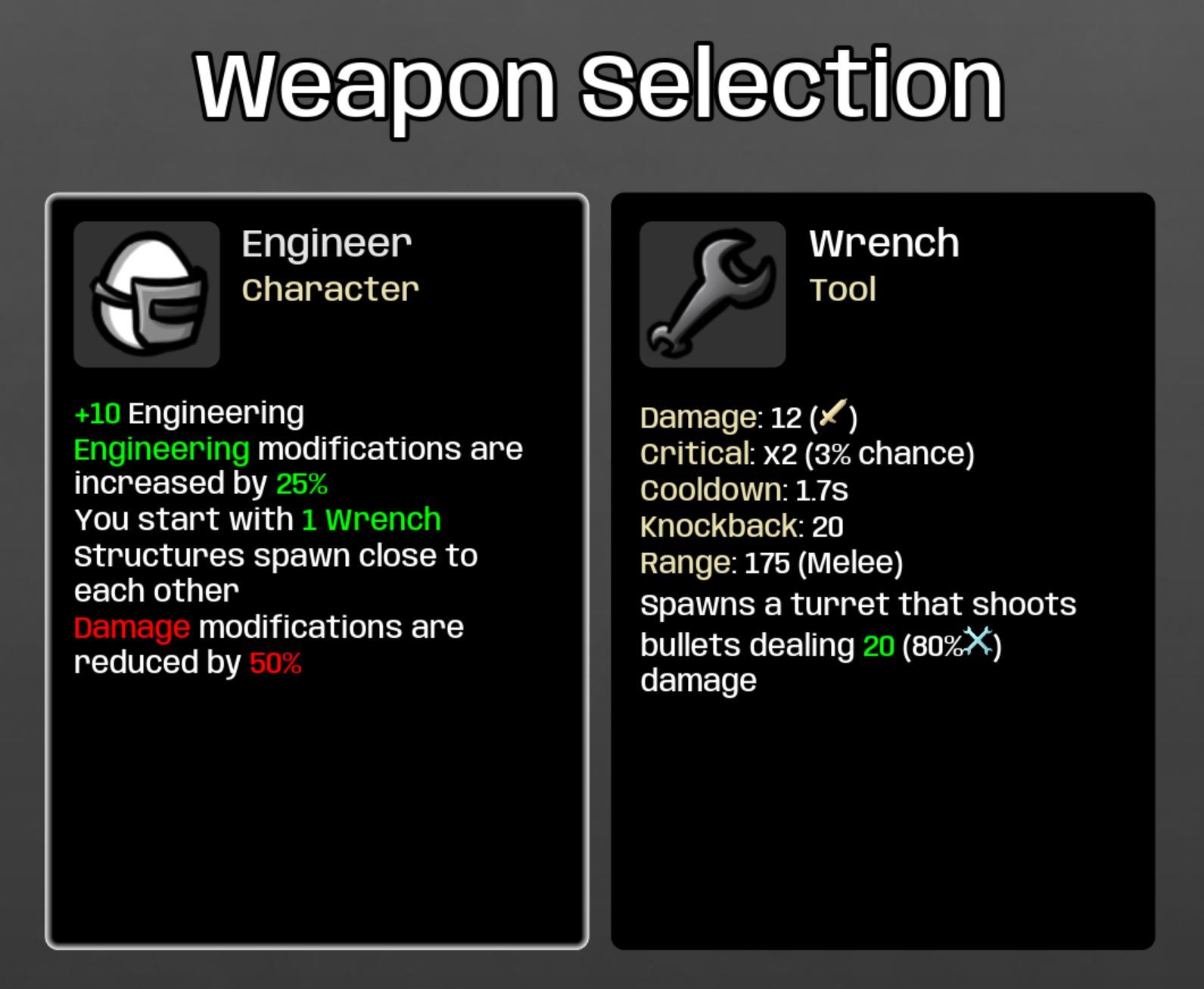 Always stay as close to your turrets as possible, both to protect yourself from them and to avoid scattering the materials to be picked up.
Still, look around the map from time to time to make sure you don't miss any trees.
Focus on getting enough turrets in the form of wrenches, as well as buying more items in the shop that give you turrets or landmines, as these benefit greatly from the Tech value and give you very good wave control.
Any items that reduce your damage or attack speed are safe to buy as long as they give you some other benefit like max HP, armor or tech, as these stats won't affect the damage of your tech gadgets.
However, secondary stats such as explosion damage, penetration, or ricochet work for turrets and landmines, so you can always take these with you as soon as you find them in the shop.
In order to make the run even more relaxed for you, or you can simply regenerate the damage again, you should buy healing guns and then stay close to them, as they can heal you very well due to their high technical value.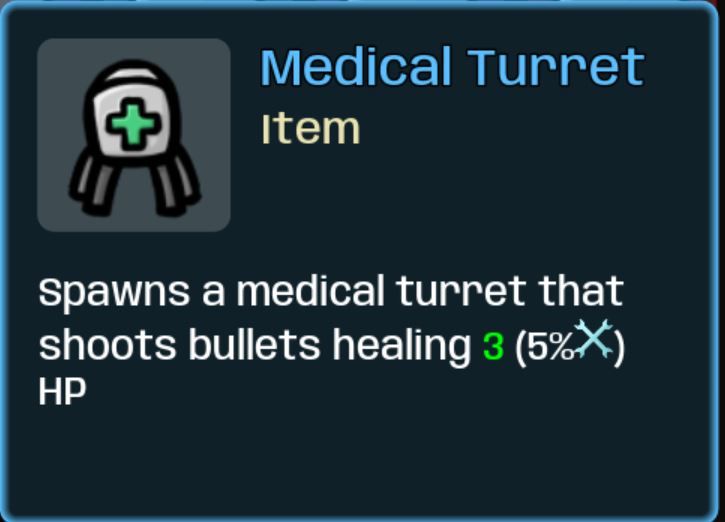 After a successful run with the character, the robot arm beckons you for your further runs, which is very strong for characters with which you can play on technology.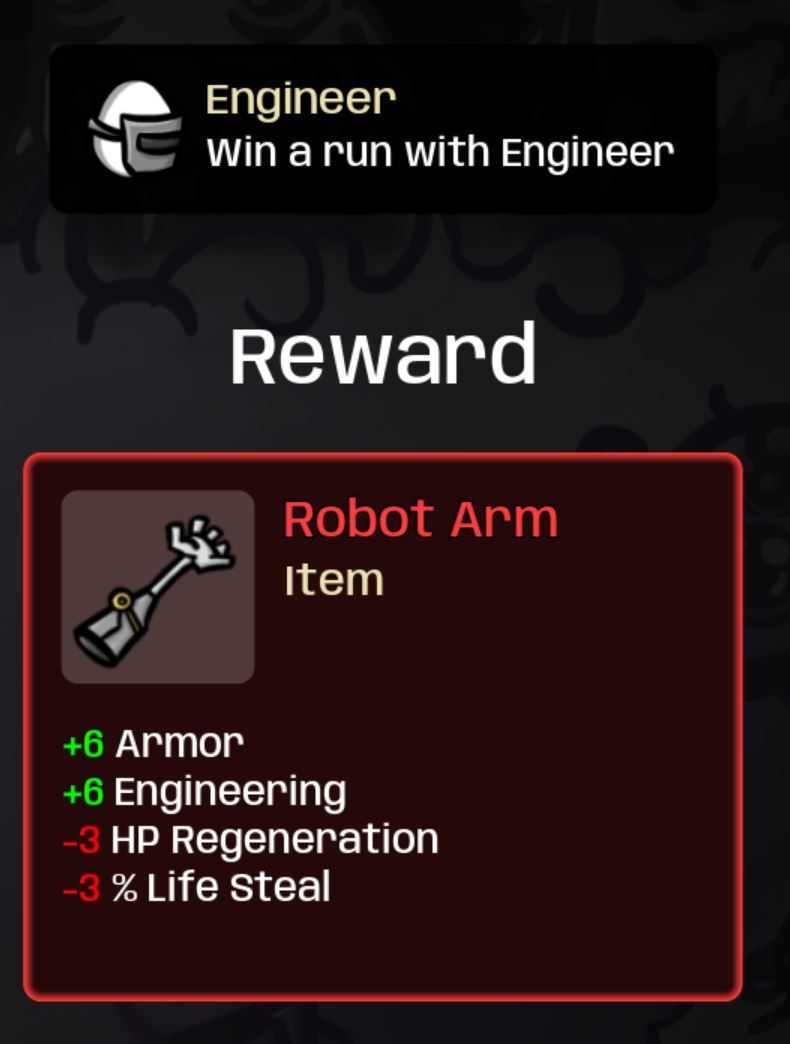 Guide for all Achievements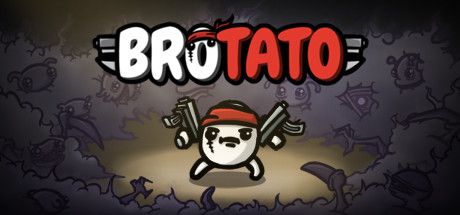 Finally, an affiliate link* to a gaming mouse, perfect for games like Brotato, if you want to support us by clicking on the link at no extra cost. Thanks very much :)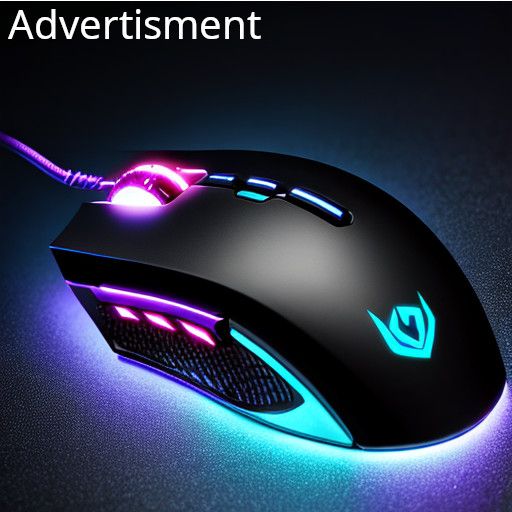 *Affiliate links: We receive a small commission with a purchase, there are no additional costs for you if you order via our link. Many thanks for the support. ❤️