We have tested some graphics cards with Farming Simulator 22 - how the cards performed and with which card you can smoothly play Farming Simulator, you can find out in this post.
Some people may have already pre-ordered their beloved LS 22, are currently playing it or are still planning to buy it. Maybe the current system is not enough to play the FS smoothly with the desired graphics.
That's why we scraped together all the graphics cards that we found in our circle of acquaintances. We tested the Farming Simulator 22 on each individual map so that you know which graphics card the game can or cannot be played on various settings.
In our opinion, at least a constant 60 FPS is necessary for a smooth gaming experience, even if you turn your character quickly or something similar.
Test System
The test system had a modern Intel Core i5-12600K with the following hardware specifications:
We have tested the following graphics cards, maybe a few more cards will be added soon.
Nvidia : GTX 1050TI, GTX 1060, GTX1070, GTX1080, RTX 2070 Super
AMD : RX 580
Benchmarks Full HD (1920x1080)
The benchmarks were created in Elmcreek in the starting area. There are many houses, many trees and a few vehicles.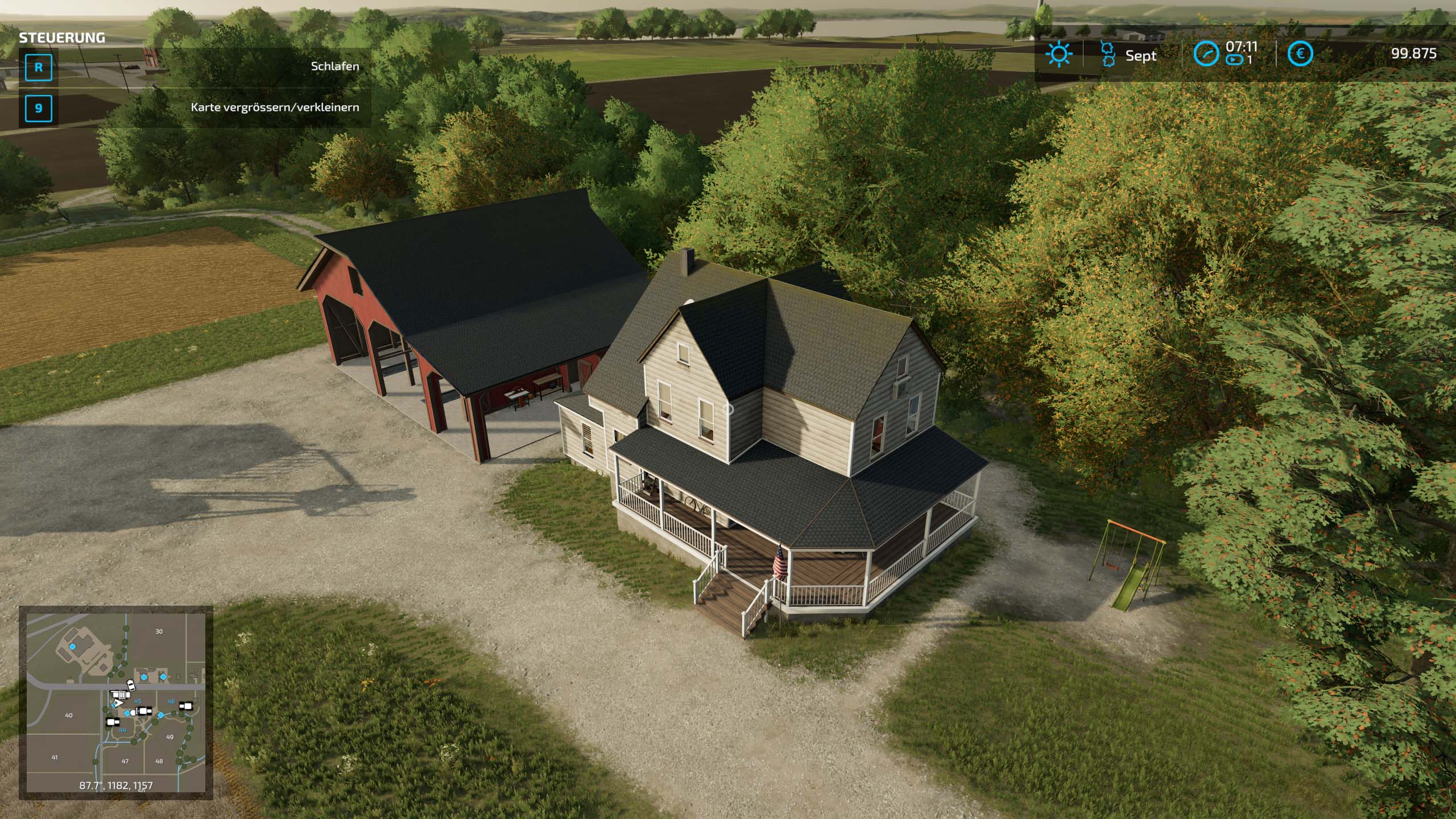 The "Medium", "High" and "Very High" settings are the graphics settings: We didn't mess around with any other details, we really only used the presets.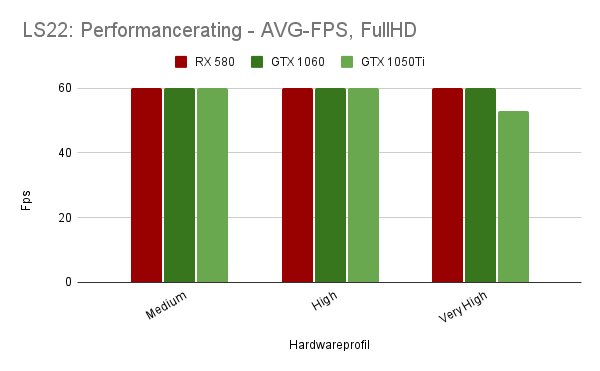 Graphics Card Full HD (1920x1080)
With relatively old graphics cards such as the RX 580 or the GTX 1060, the game can be played smoothly even on the "Very High" graphics settings. A very good development that Farming Simulator 22 runs so well on older systems.
Medium
Very High
Benchmarks QHD (2560x1440)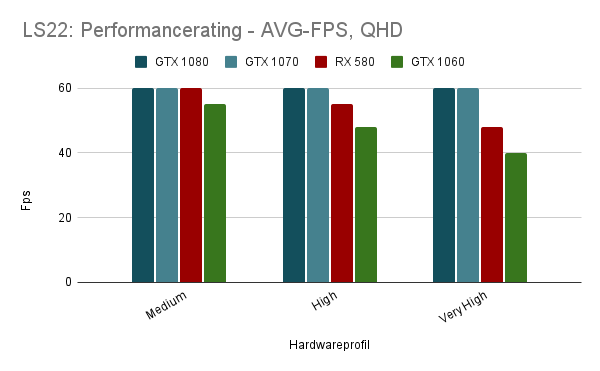 Full HD Graphics Card
Medium
Very High
Benchmark UHD (3840x2160)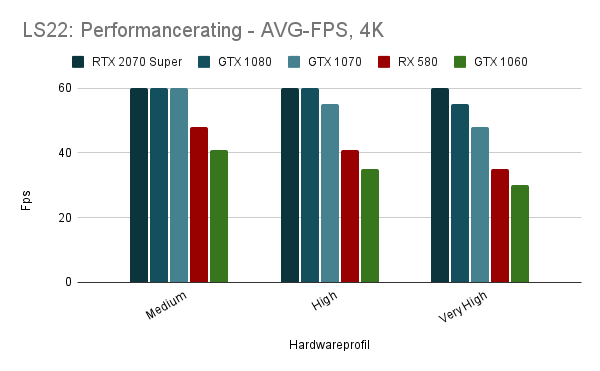 Graphics Cards 4K
Medium
Very High
Purchase Recommendations for Graphics Cards
Full-HD
QHD / 4K
*Affiliate links: With a purchase from Amazon you support us. There are no additional costs for you when you buy ❤️