Maple Lodge Campsite has been revamped. In this article I want to show you where the cursed possessions are located in this new place.
Here you can see an overview map of the newly revised Maple Lodge Campsite map.
I'll show you where exactly you can find the individual cursed objects using pictures of the exact locations.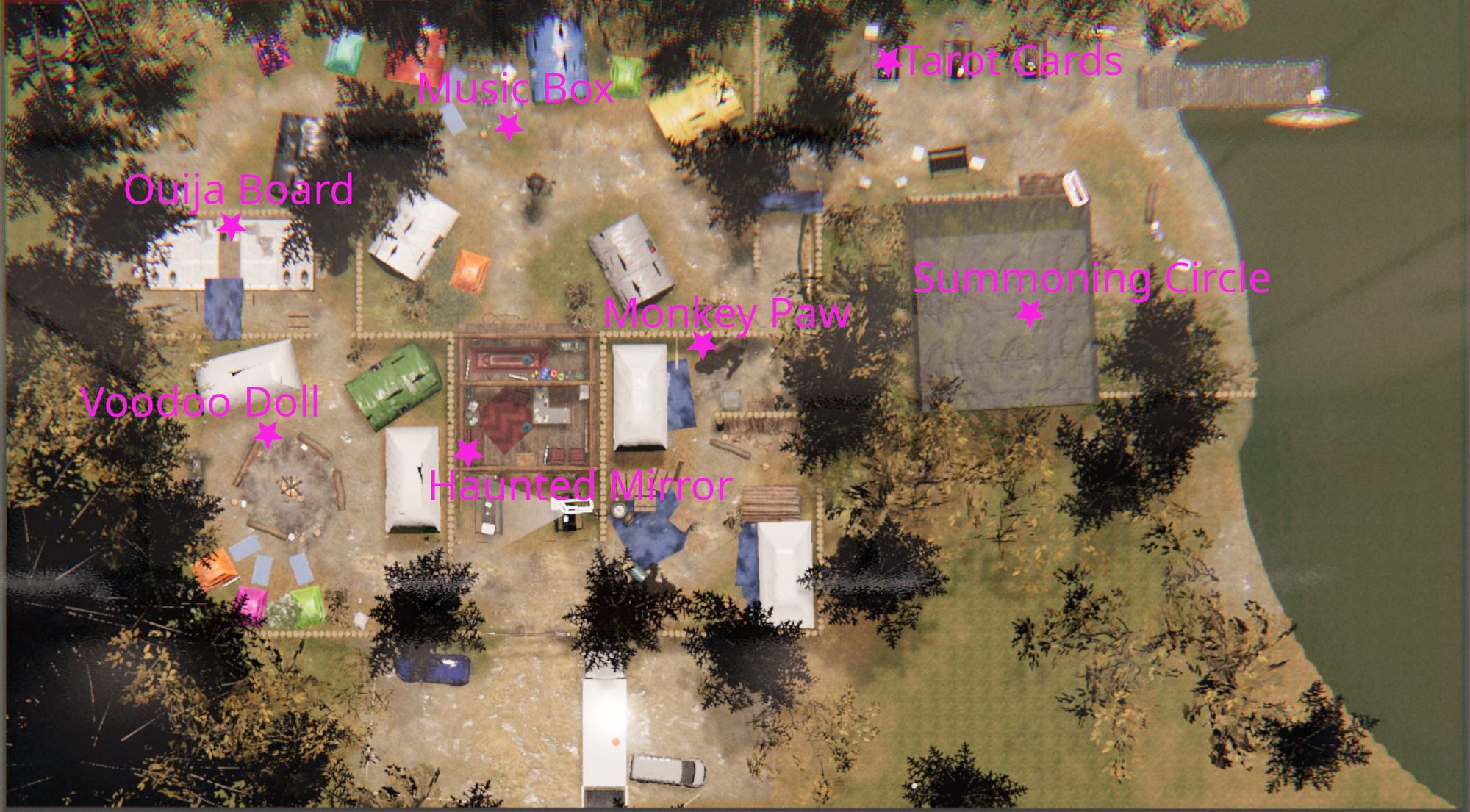 Monkey Paw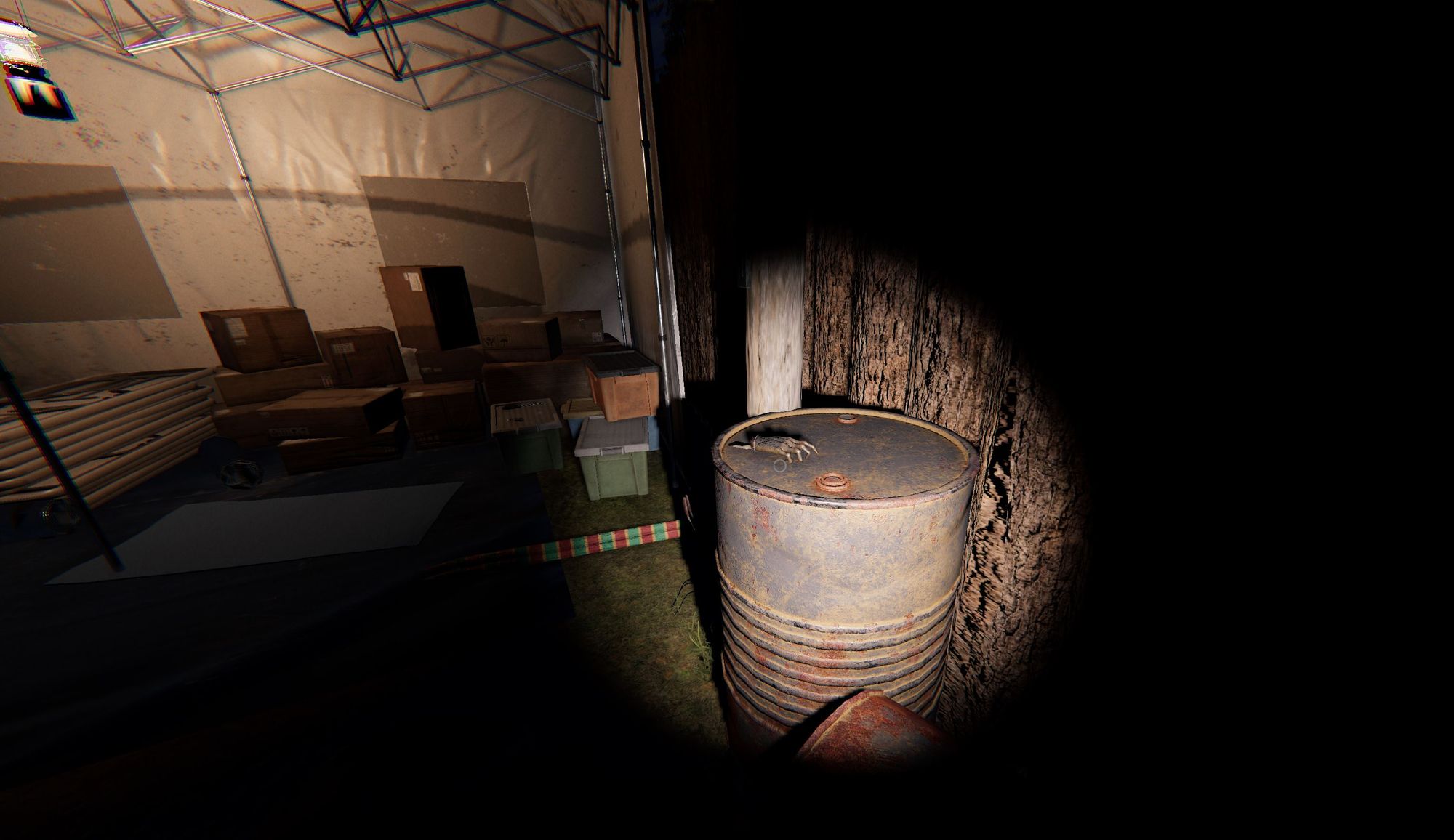 You can find the Monkey Paw if you go straight through a wooden door on the right after entering the location.
At this campsite, with 2 large white tents, you follow the path and then find the monkey's paw on a barrel, which is opposite a blue toilet block.
Summoning Circle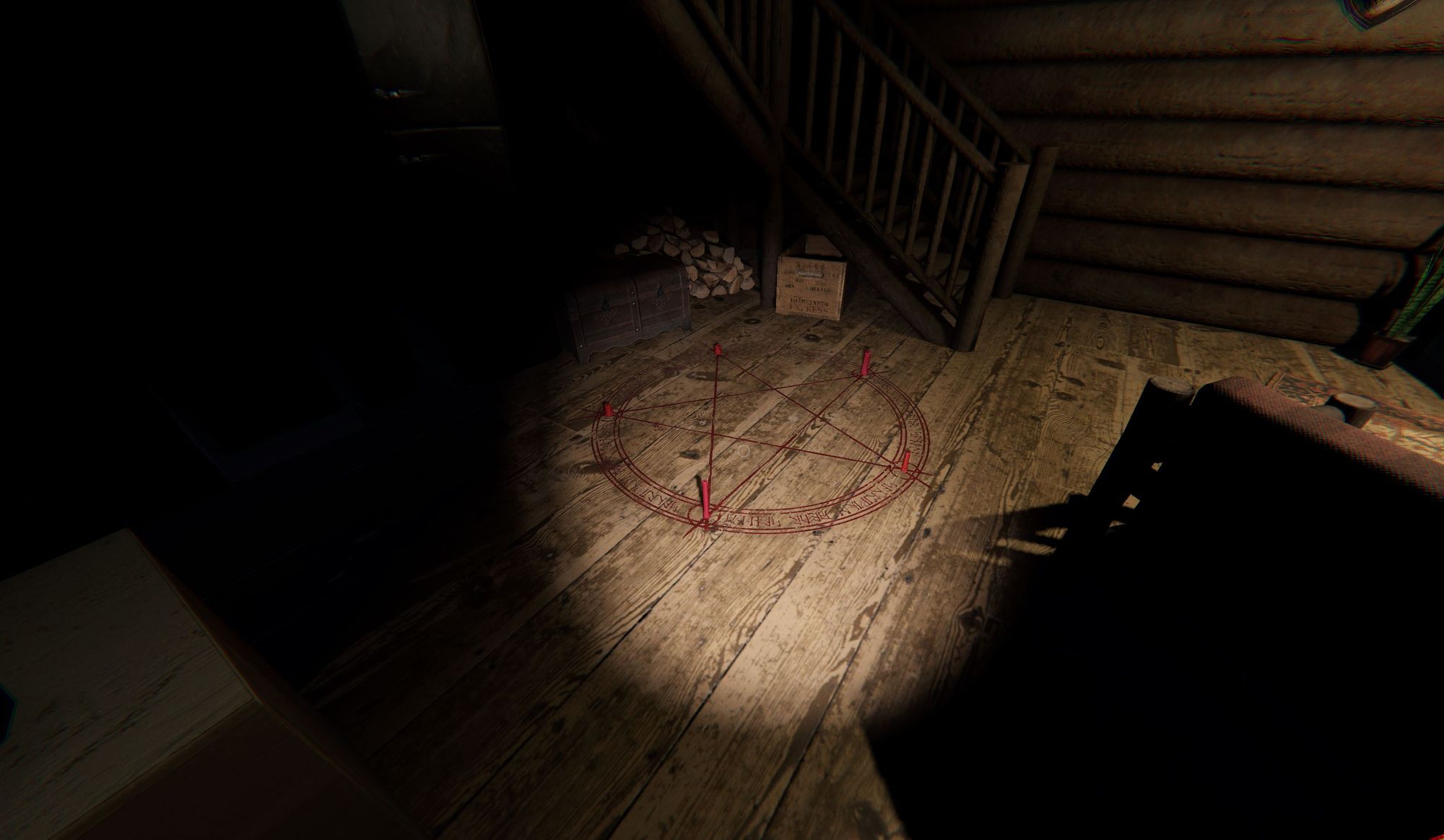 For the Summoning Circle, follow the same path as for the monkey's paw, i.e. after entering Maple Lodge Campsite, to the right and through the campsite, but then go further through the next wooden door.
Then you follow the long path that leads to a few camping tables and the big house.
There is a doormat in front of the door of the house with a key next to it.
Pick this up to be able to open the door.
After that, go straight into the house and you will find the Summoning Circle right in front of the stairs.
Haunted Mirror
You can find the Haunted Mirror after entering Maple Lodge Campsite if you go straight to the small house.
There, you go through the door and turn directly to the left.
Then you'll find the Haunted Mirror hanging on the wall directly above a red couch.
Music Box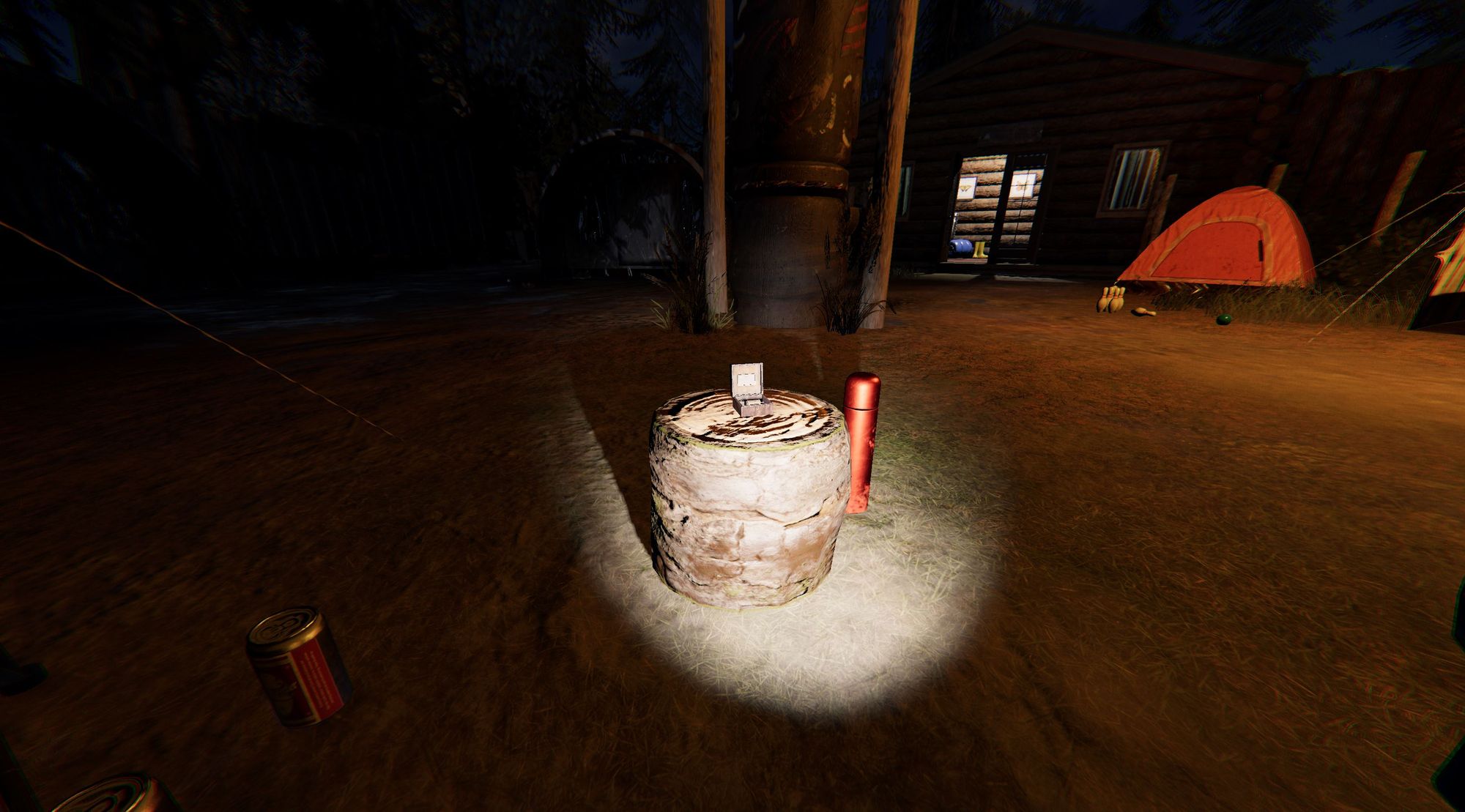 To find the Music Box, after entering the place, go straight into the small house, then continue out the back door and back outside.
There you run straight towards a large totem and pass it on the left.
In front of a campfire, between the red and blue tent, you will find the Music Box on a small wooden table.
Ouija Board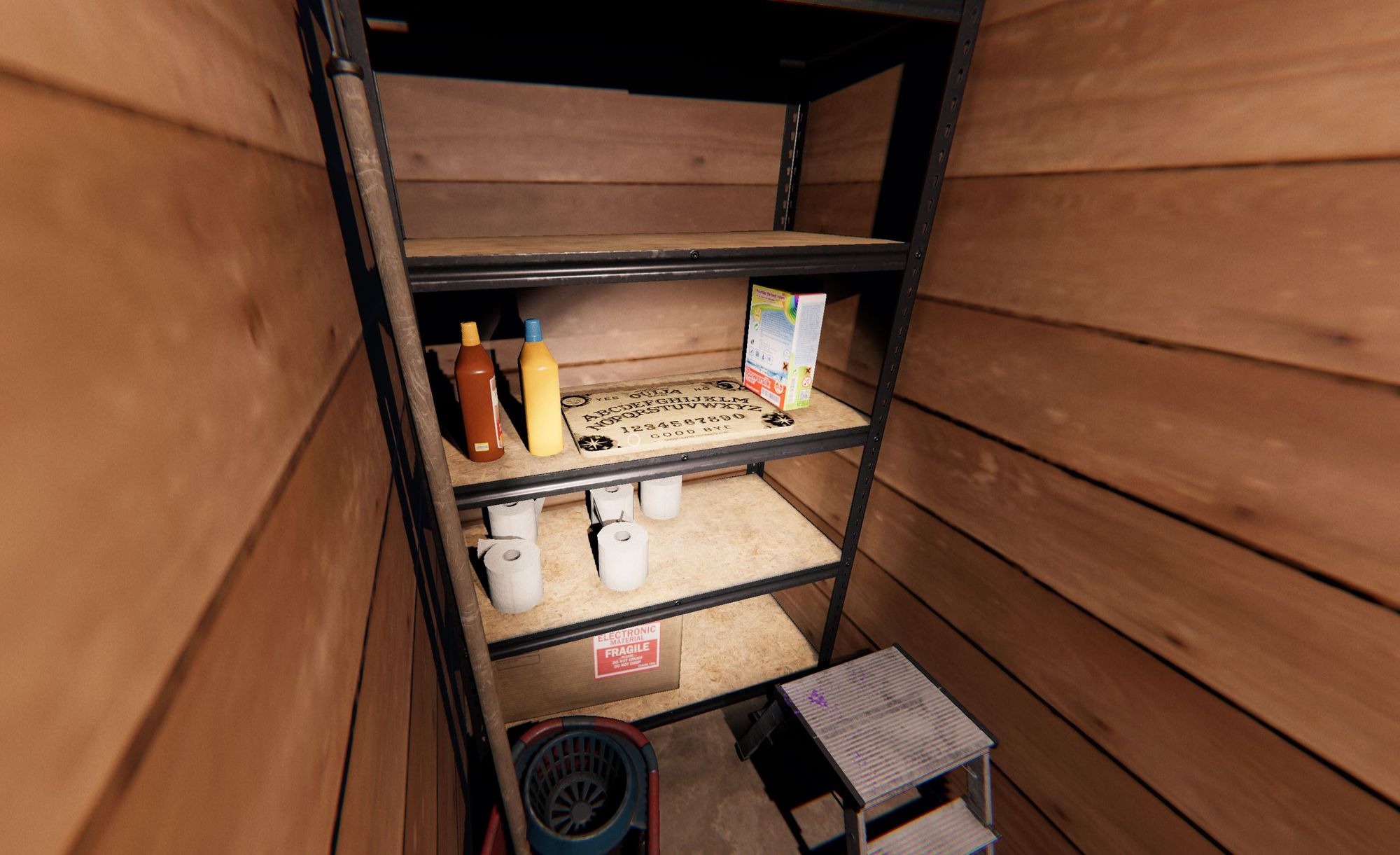 For the Ouija Board, you need to turn left after entering the place through the wooden gate.
There you walk past the large campfire and walk past the green tent on the left, towards the toilets.
Before that, however, you have to turn left and follow the path until you come to a thin gap.
There, the Ouija Board is on a shelf between some cleaning supplies.
Tarot Cards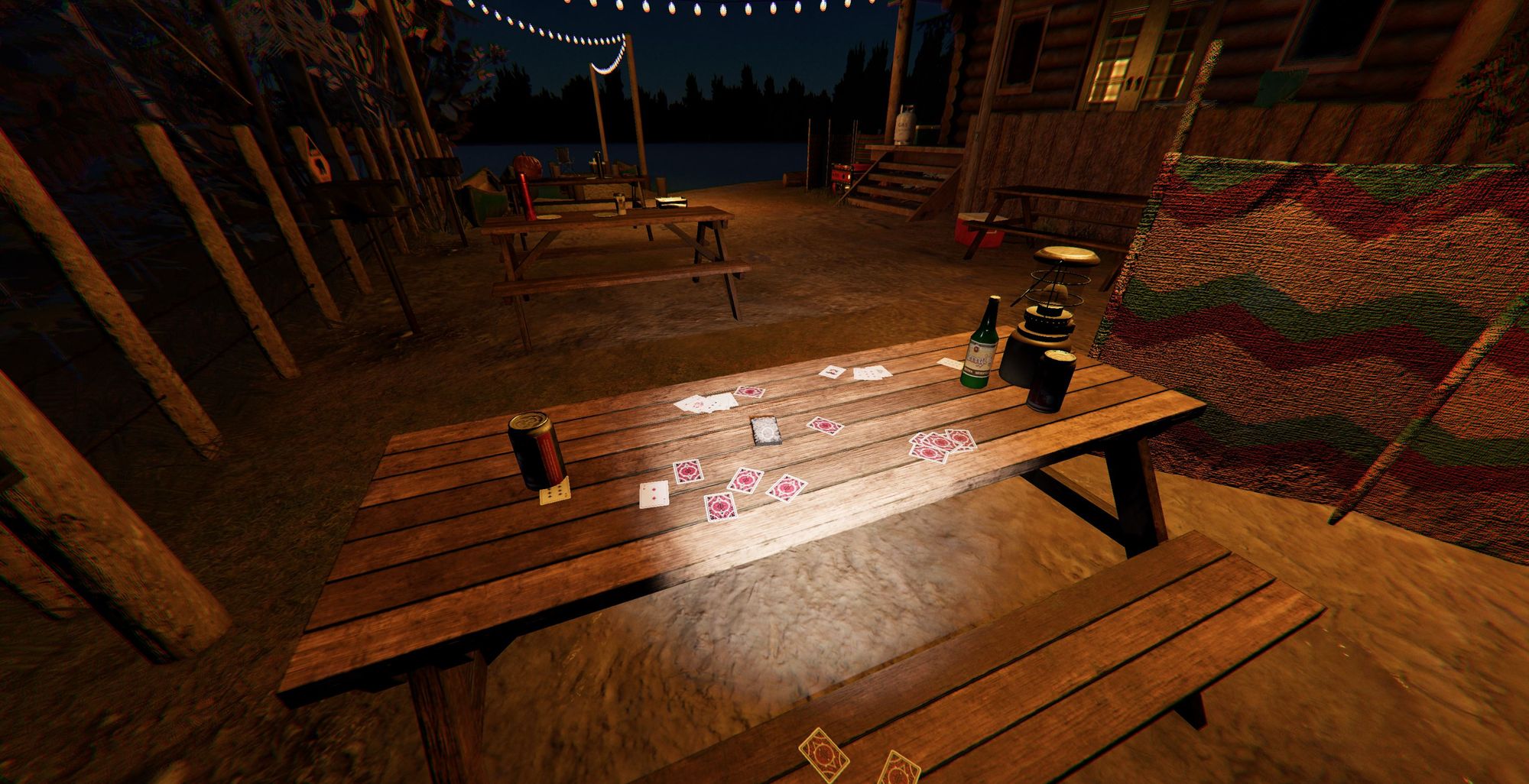 For the Tarot Cards, after entering, go to the right, through the wooden door and across this campsite.
Go through this and through the next wooden door.
Continue following the narrow path until you reach a few camping tables.
On the first table, which has some playing cards, the Tarot Cards are in the middle of the table.
Voodoo Doll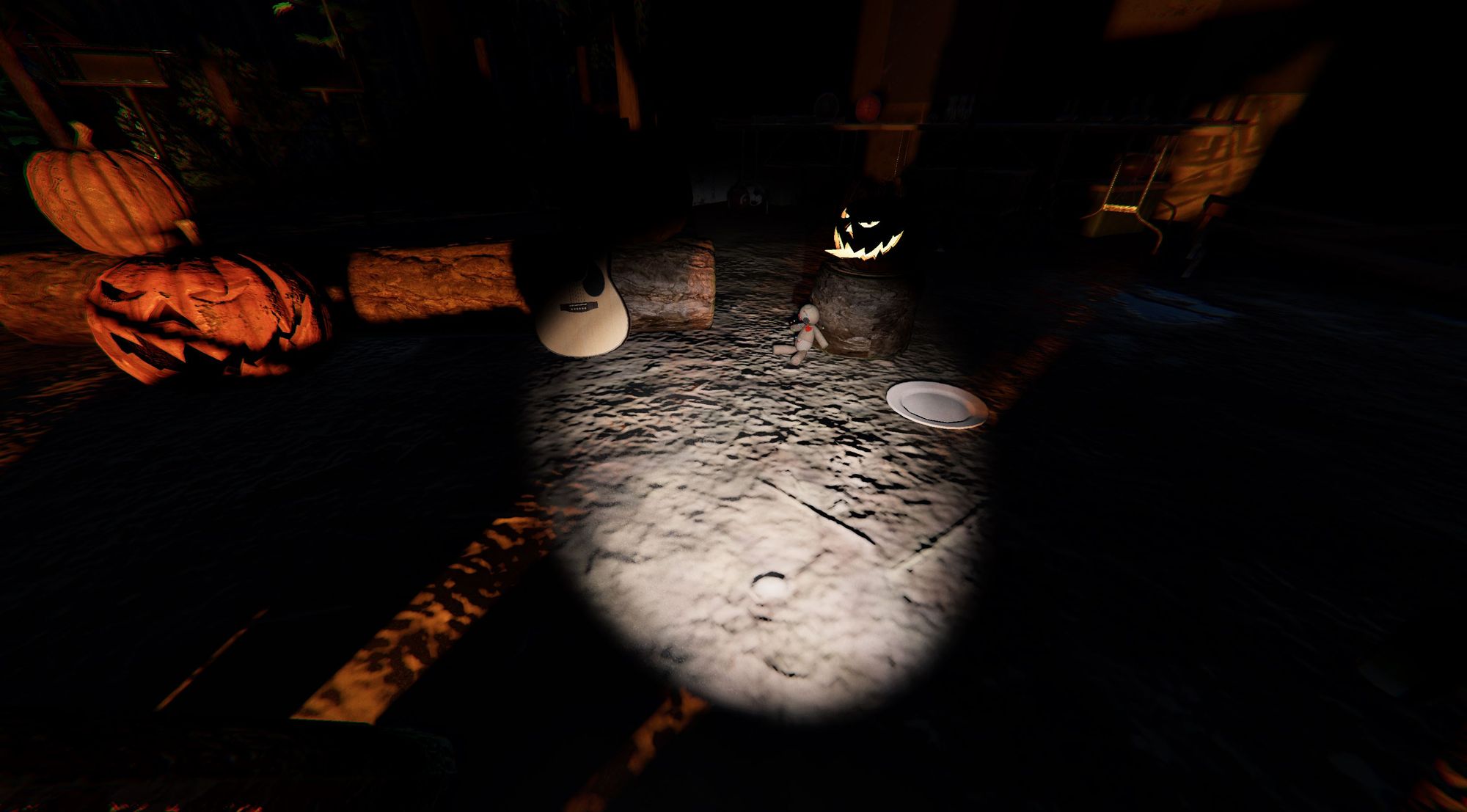 For the Voodoo Doll, after entering, immediately go left towards the large campfire.
There, if you look in the direction of the toilets, you will find the Voodoo Doll sitting on the floor in front of a log.

Support*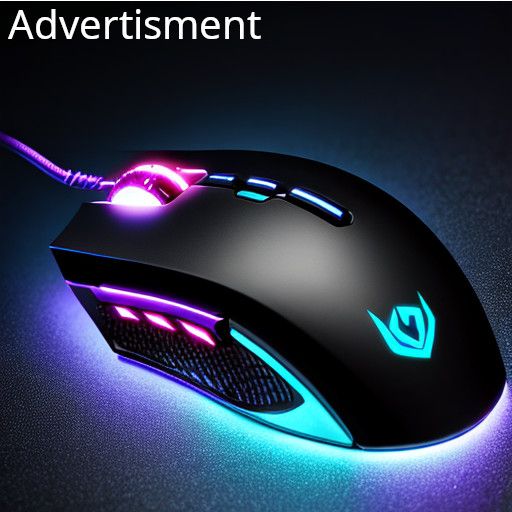 *Affiliate links: We receive a small commission with a purchase, there are no additional costs for you if you order via our link. Many thanks for the support. ❤️