Playa Games has planned a new, somewhat more complex class. Playa Games has already tried its hand at complex classes before, but subsequently simplified them considerably. You can find out all about the "Necromancer" in this post.
The Necromancer beta is finally over! The first tests of the class have led to adjustments to the class. However, it seems like this new class is now in its final form.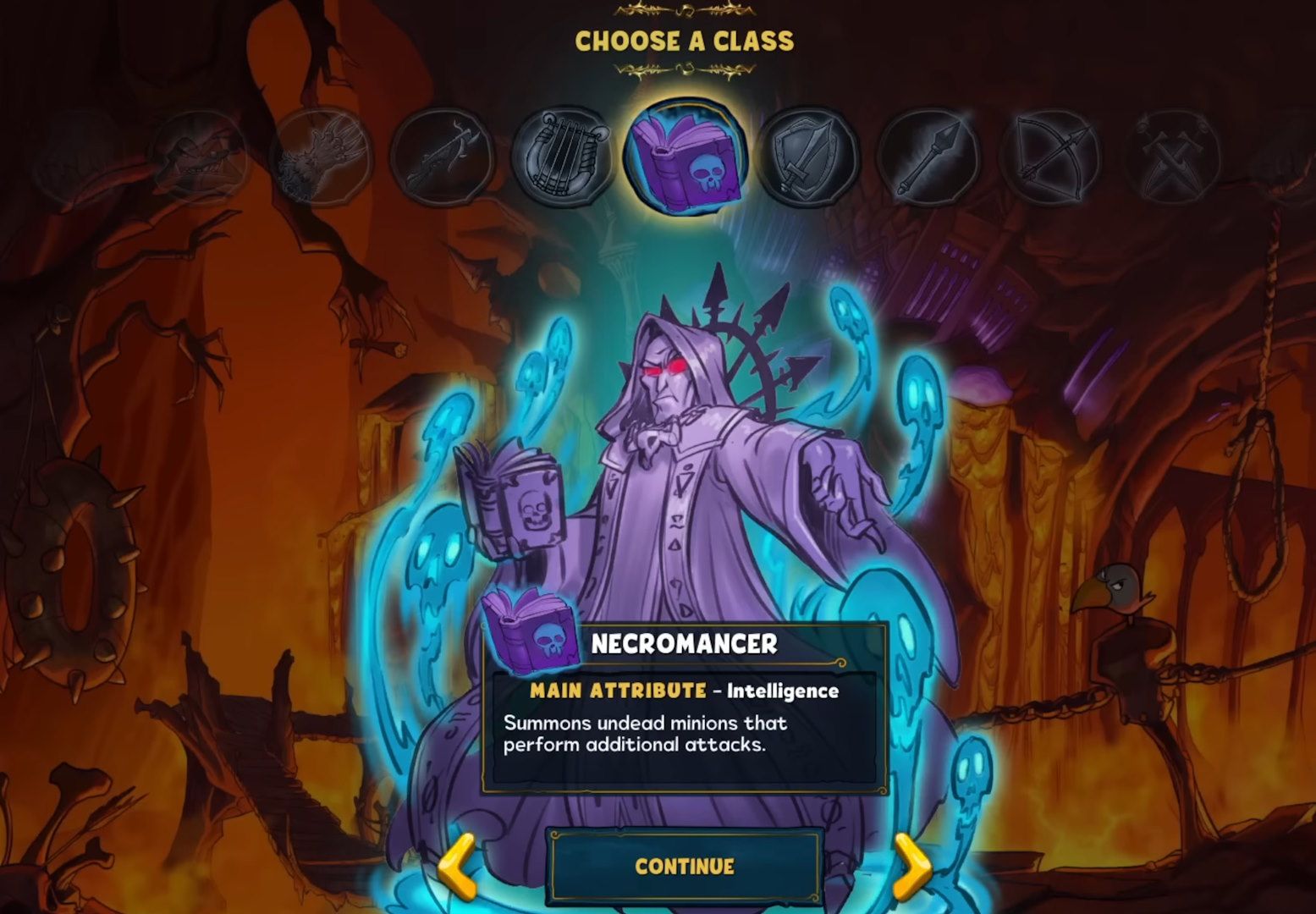 Quick Overview: The Necromancer
Main attribute: Intelligence
Weapon: Mage
Gear: Mage
Max. Damage Reduction: 20%
Ability: Summoning
Summoning
The Necromancer has the ability to summon one of three undead minions with a 50% chance instead of attacking. They attack for you in this round.
In the next round, the minions hit after your attack ("Summoning" does not work against mages).
The Necromancer's Undead Minions
Hound (Duration: 2 Rounds)
The hound is the strongest companion and attacks twice. It gives the following bonuses:
Damage factor: +100%
Critical hit chance: +10%
Maximum critical hit chance: 60%
Critical Damage: +50%
Skeleton (Duration: 3 Rounds)
The skeleton has a 25% damage bonus and a 50% chance to revive itself and attack again.
Golem (Duration: 4 Rounds)
Deals the least damage of all minions, but has a 25% chance to block the enemy's attack.