In this post I would like to show you a build of the character Doctor, with which you can play through the game very well and unlock the special item of this character.
The doctor's positive traits are that he gains +200% attack speed with medical weapons.
He also starts with +5 HP Regeneration, gains double HP Regeneration in general, and +5 Harvest.
The negative traits would be, firstly, that he starts with -100% attack speed, which still gives a 100% attack speed bonus on medical weapons, and secondly, his armor modifiers are reduced by 50%.
We start the run with the medicine pistol.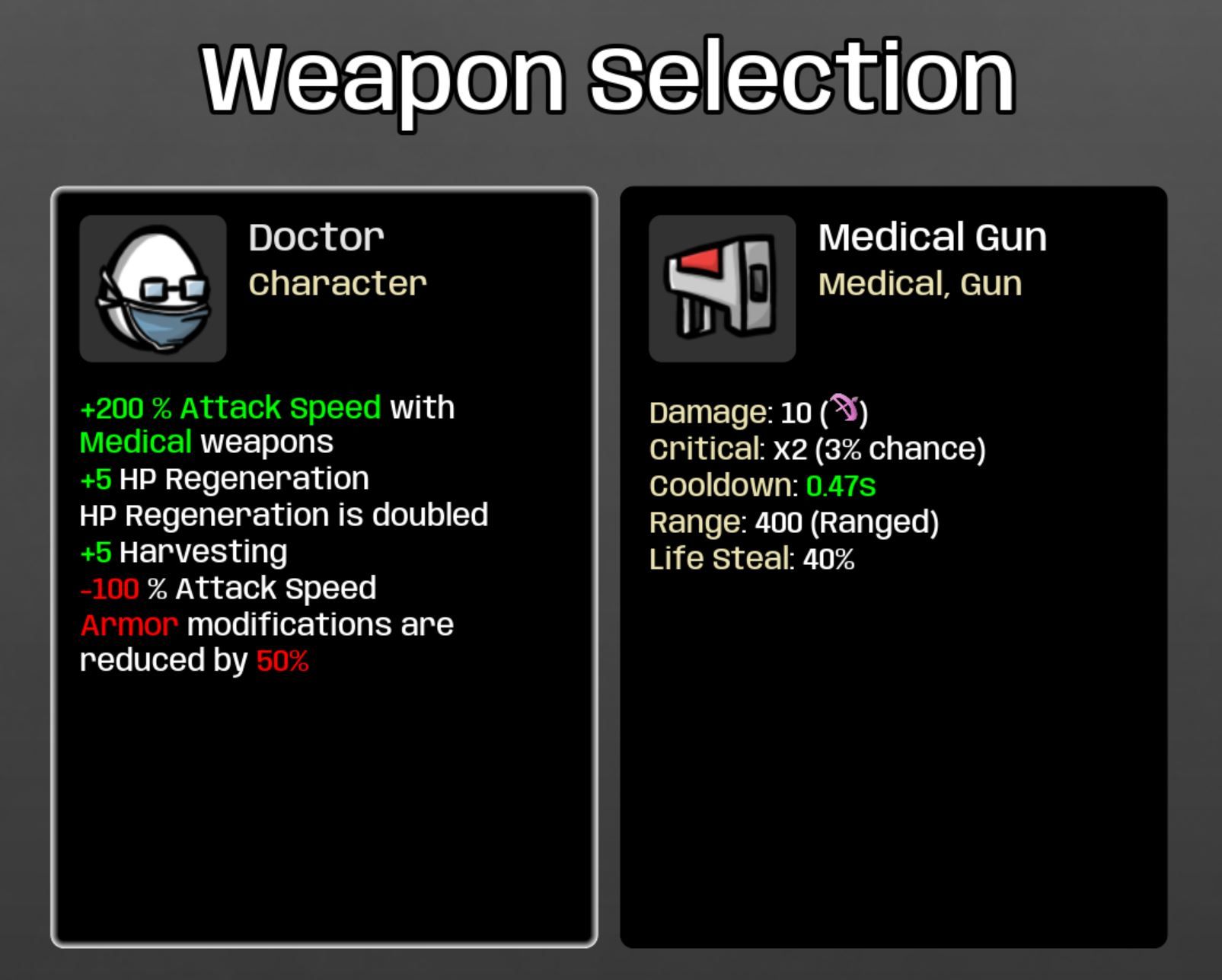 Get as many of these medicine pistols as quickly as possible, as they have relatively low damage and do not give any further offensive bonus with their high life penalty.
Due to the increased attack speed with medical weapons, you can do without it in the beginning and concentrate more on % damage and ranged damage so that you don't fall behind too much in damage.
It's best to get some crit chance as well, so you can get some extra damage out of it.
You can as well get some Luck for a higher chance on getting some crates, from which you can get some more bonus items, which may help you for some easier waves.
Defensively, you focus on max HP and HP regeneration, since the character bonus gives you double values, and you can also go down a bit with the life penalty, since the medicine pistol already has a lot from the start.
Additionally, with the lower armor modifier, you'd rather get dodge chance since you'll get more of it that way.
You can also get some turrets on top of that and with that some tech too, so they will do more damage, so they can attack the enemies from further away and make the waves a bit easier for you.
After a successful run with the character, you will unlock the Medikit, which you can then obtain in your future runs.
Guide for all Achievements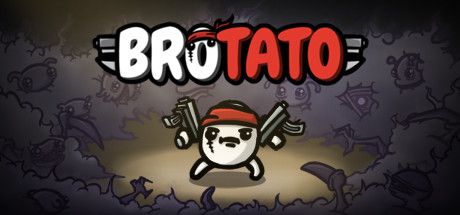 Finally, an affiliate link* to a gaming mouse, perfect for games like Brotato, if you want to support us by clicking on the link at no extra cost. Thanks very much :)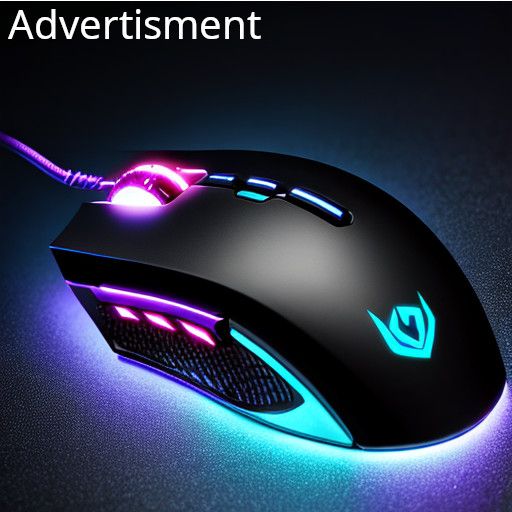 *Affiliate links: We receive a small commission with a purchase, there are no additional costs for you if you order via our link. Many thanks for the support. ❤️