In this post I want to show you a build of the character Artificer, with which you can play through the game very well.
The positive qualities of the foreman are, on the one hand, +175% explosion damage.
On the other hand, his explosion size increases by +4% for every elemental damage he has.
The negative traits are both that he starts with -100% damage and -50% reduction of armor modifications.
In order to be able to benefit as much as possible from the positive properties, we start the run with the shredder, whose projectiles have a chance to explode.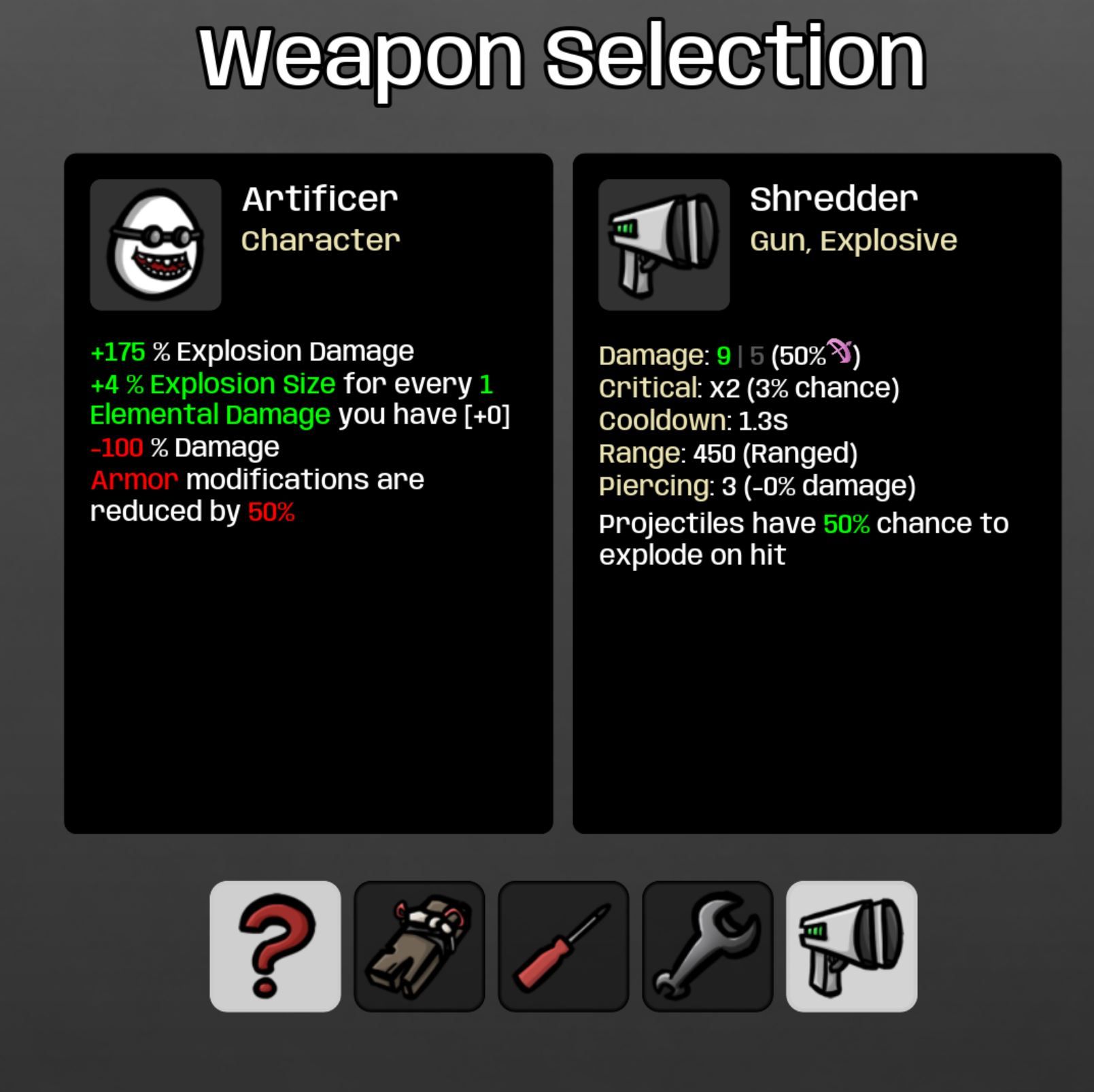 The most important thing about this character is obviously the explosions.
There are some interesting items here that will make you deal more explosion damage here, like the dynamite.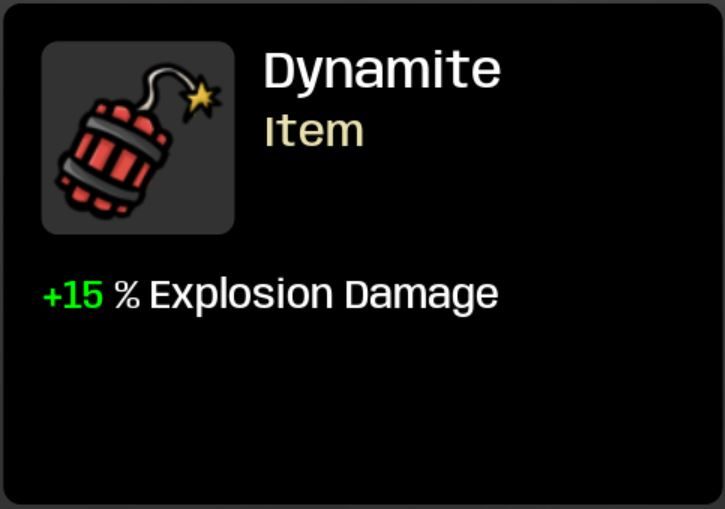 Of course, you also want to increase the explosion radius here as much as possible, which you can do best by taking on a good amount of elemental damage, which means that you get an increased explosion size per elemental damage with this character.
In addition, you automatically increase your explosion size with the Explosive Weapons.
Another item here would be the plastic explosive, which will also increase your explosion size by a good bit.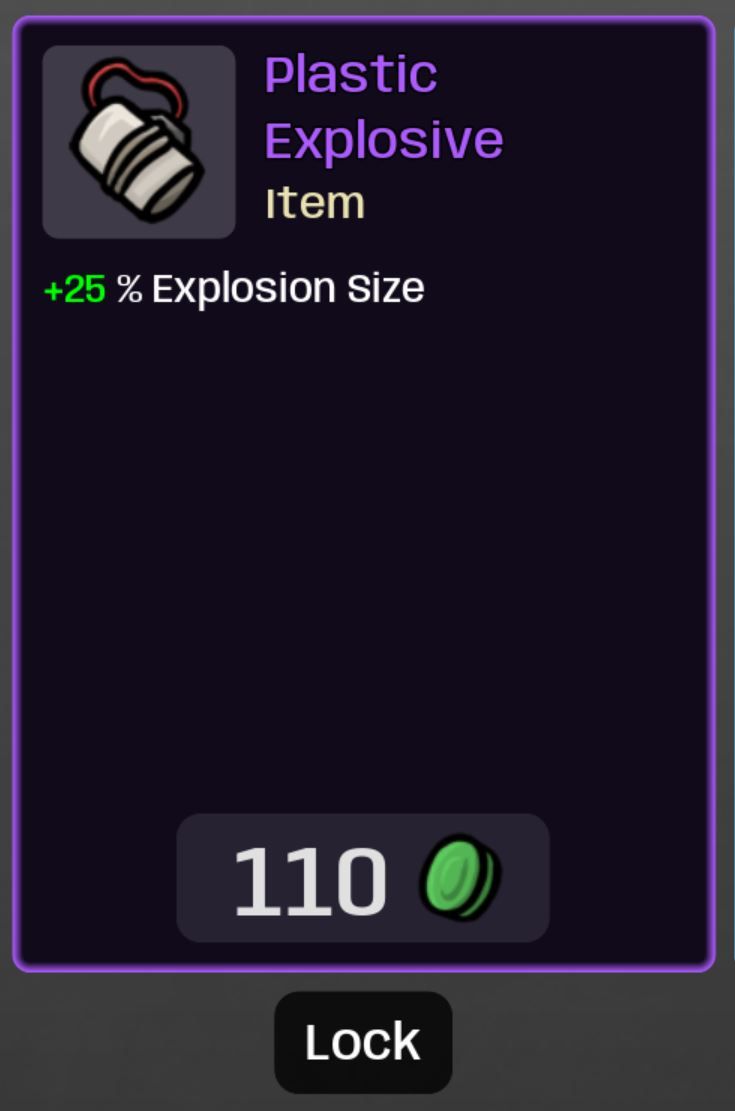 You can completely do without % damage due to the character's negative trait, since you can't compensate for this value properly and explosion damage is calculated separately anyway.
Since the armor modifiers are reduced, you should put more dodge on this character, as you will just get more use out of it.
Once you get your first nuke launcher you will have a much easier game as it deals very good damage and has an enormous explosion size.
You can unlock this by successfully completing a run with the soldier.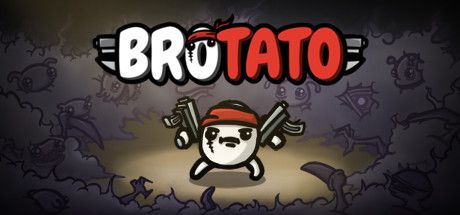 However, it is also possible to easily complete the run without this weapon, it just makes it a little more pleasant.
As soon as you finally have successfully completed the run, you unlock the explosive shells for your further runs.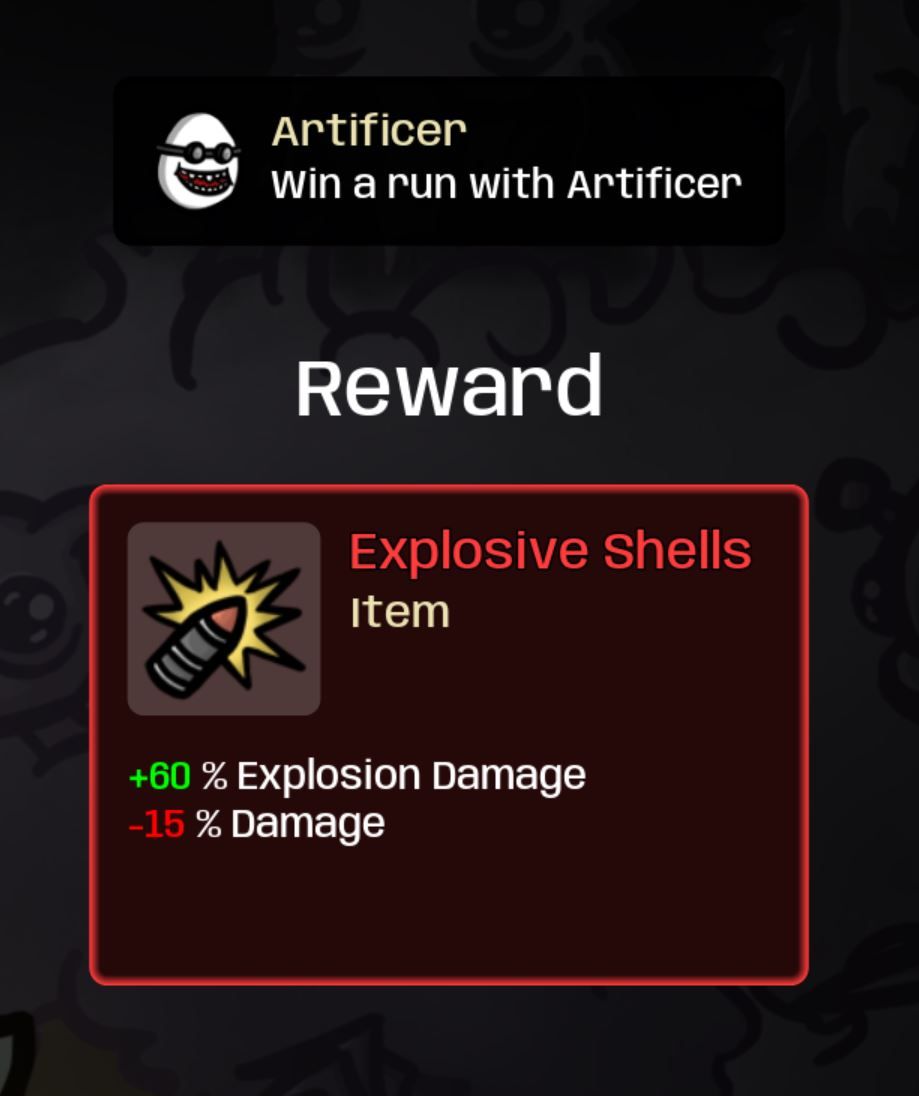 Guide for all Achievements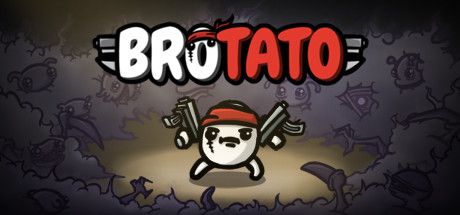 Finally, an affiliate link* to a gaming mouse, perfect for games like Brotato, if you want to support us by clicking on the link at no extra cost. Thanks very much :)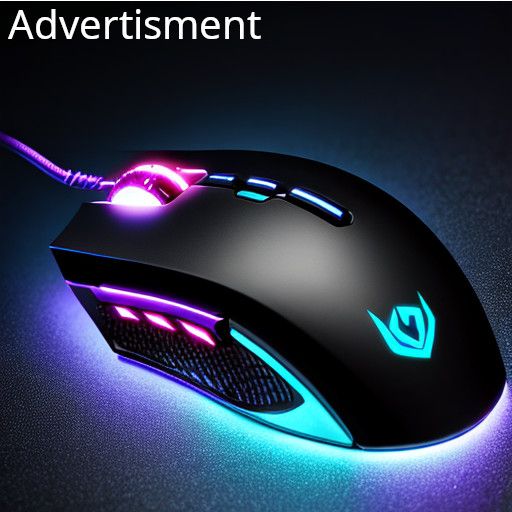 *Affiliate links: We receive a small commission with a purchase, there are no additional costs for you if you order via our link. Many thanks for the support. ❤️