In this post, I want to show you a build of the character King, with which you can play through the game very well.
The king's positive traits are that he starts with +50 Luck and gets +25% damage for every tier 4 weapon he owns.
He also gets +25% attack speed for each tier 4 weapon you own.
He also gets +5 Max HP for each different Tier 4 item.
His negative traits are that he gets -15% damage and -15% attack speed for each Tier 1 weapon you own.
In addition, he gets -2 max HP for each different Tier 1 item in his possession.
He starts with a Tier 2 weapon, which will have no negative effects on the character.
I recommend going for ranged weapons here and starting the run with the SMG.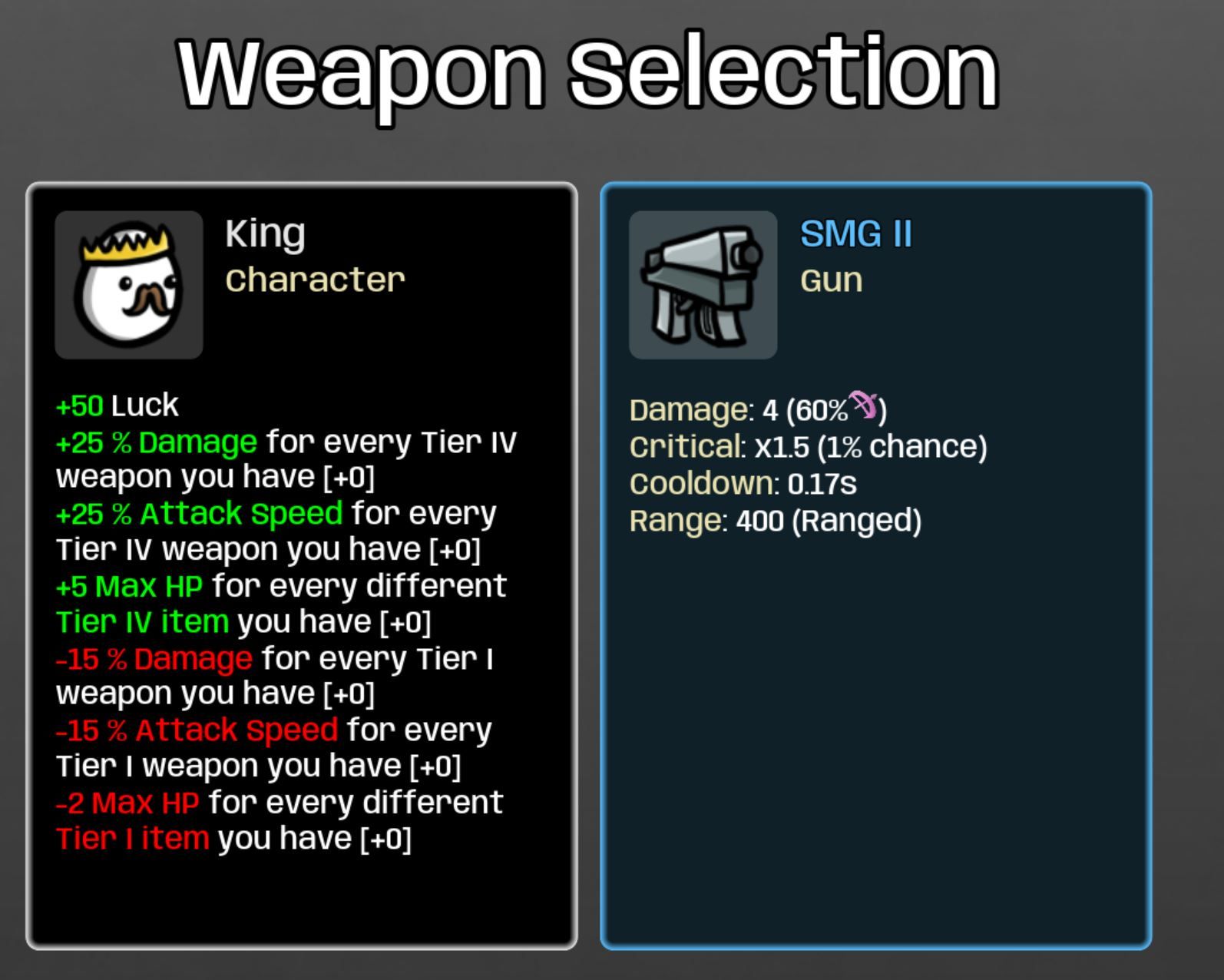 Since the character itself counts as a white item, i.e. as a tier 1 item, it starts with only 8 max. HP.
If possible, always try to bring your weapons directly to Tier 2, i.e. the blue level, otherwise you will have to make do with very large damage reductions.
If you pay attention to this, you won't have any particular advantages with the character at first, but you will benefit from the large % damage and % attack speed bonuses at the end of the run.
Tier 1 items in the shop should be avoided if possible or at least not be too different.
Try to increase your max. HP primarily so that you can treat yourself to one or the other Tier 1 item in the shop without losing too much max. HP right away.
The Dislocated Jaw is a good choice here, as you only effectively get 3 max HP with the 1st purchase, but each additional purchase gets better and you get the full 5 max HP.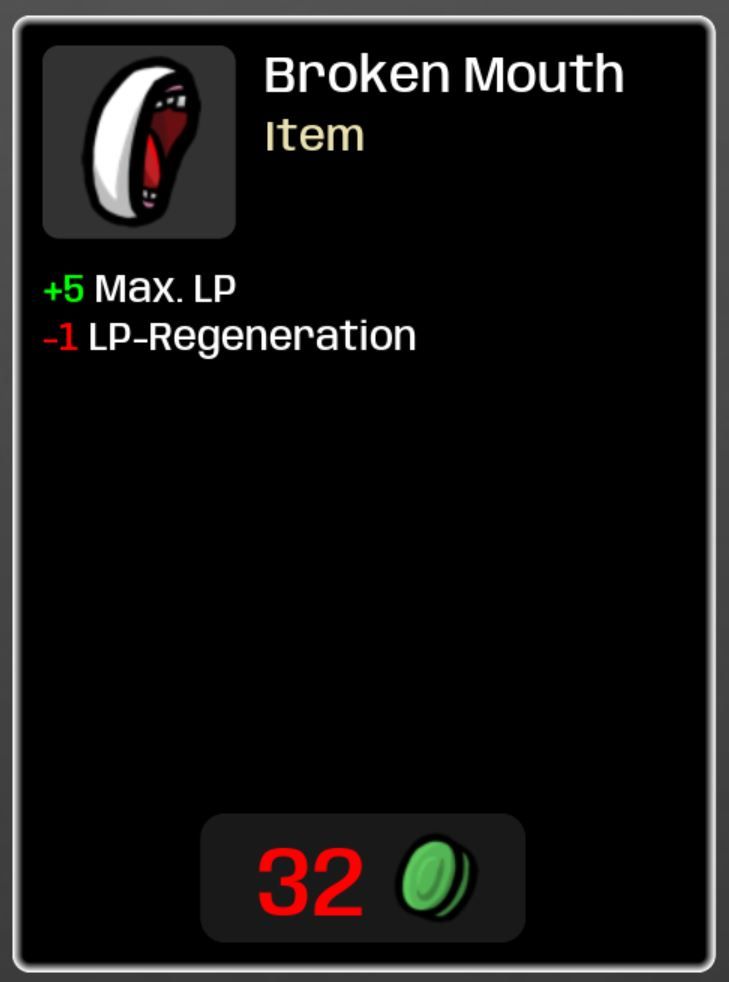 You should get some offensive % damage and attack speed values so that you can get rid of the opponents well.
But focus more on defensive stats like max HP, life regen, lifesteal, and armor.
You just have to survive well until you get the first tier 4 items and weapons, after that it will be much more enjoyable to play.
Don't wait until you have enough Tier 3, i.e. purple weapons, to combine them, but do it as early as possible to be able to benefit more from the character's bonuses.
Nevertheless, make sure that you always have at least 3 or 4 weapons, otherwise the waves could be too difficult for you.
If you succeed, you will unlock the Excalibur weapon.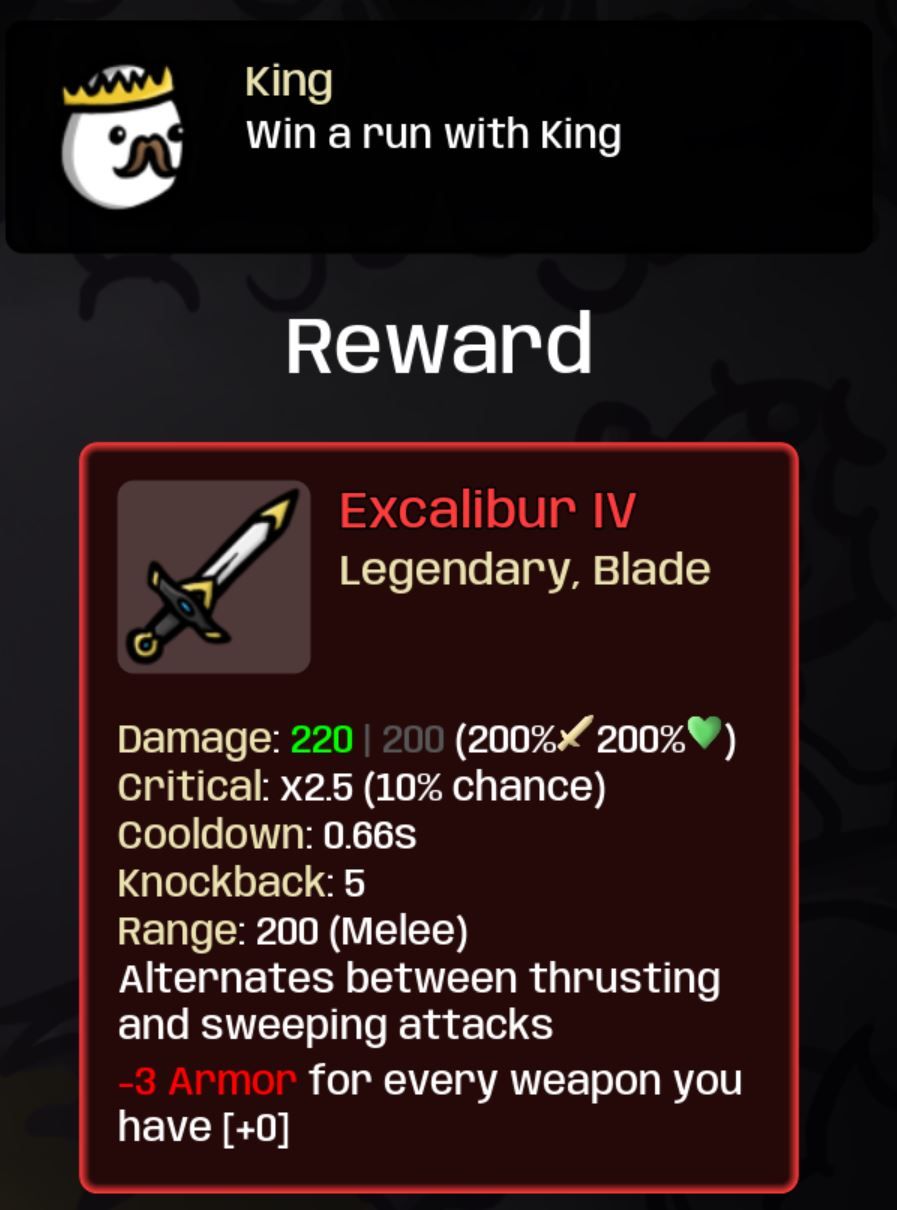 Guide for all achievements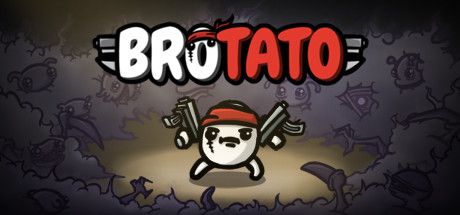 Finally, an affiliate link* to a gaming mouse, perfect for games like Brotato, if you want to support us by clicking on the link at no extra cost. Thanks very much :)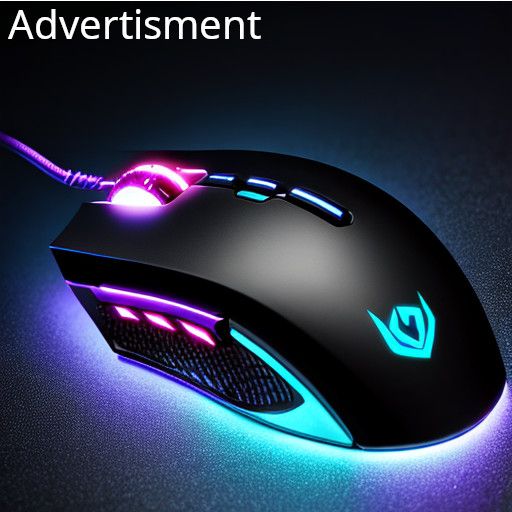 *Affiliate links: We receive a small commission with a purchase, there are no additional costs for you if you order via our link. Many thanks for the support. ❤️