In this post I want to show you a build of the character Knight, with which you can play through the game very well.
The positive characteristics of the character knight are that he starts with +5 armor and gets +2 melee damage per 1 armor.
So he starts with +10 melee damage.
However, he cannot equip ranged weapons and can only equip level 2 or higher weapons.
The negative traits are that % Attack Speed modifiers are reduced by 50% and Harvest modifiers are reduced by 80%.
Thus, these values are less interesting for our run.
We start the run with the sword.
Because the character can only equip level 2 and higher weapons, the starting weapon is already level 2.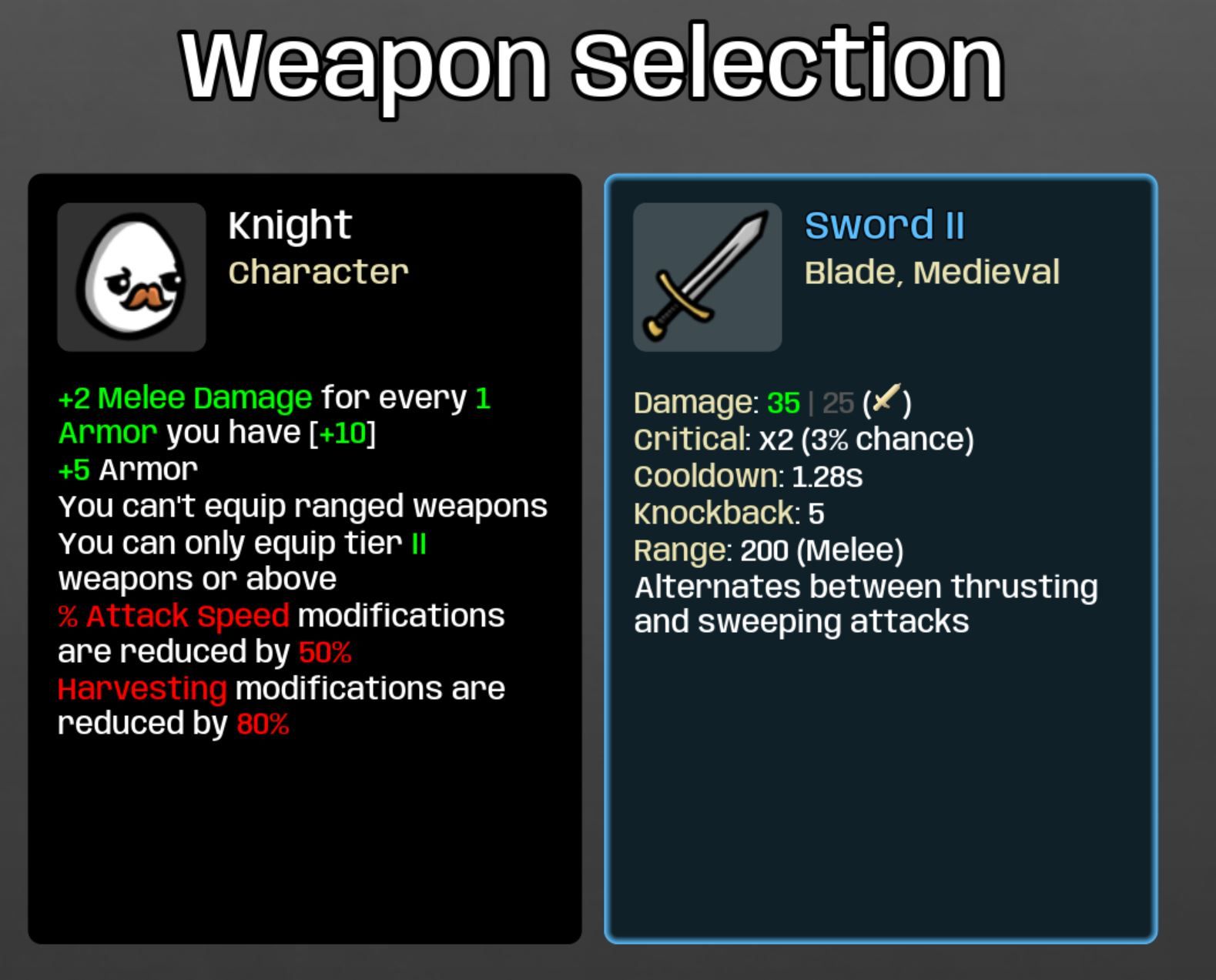 Damage is not a problem at all due to the increased level of the weapons.
Be sure to get every point of armor you can get from the Character Perk, as it will increase your damage even further, along with the defensive aspect.
Due to the character's very high damage potential, you can concentrate a lot more on the defensive values, such as max HP and HP regeneration - in addition to the main value armor, of course.
Still, get more swords to take advantage of the weapon bonus and get through the waves that much easier.
A very good item for the character is the barricade, where you will get both a defensive boost and an enormous damage bonus due to the melee damage bonus.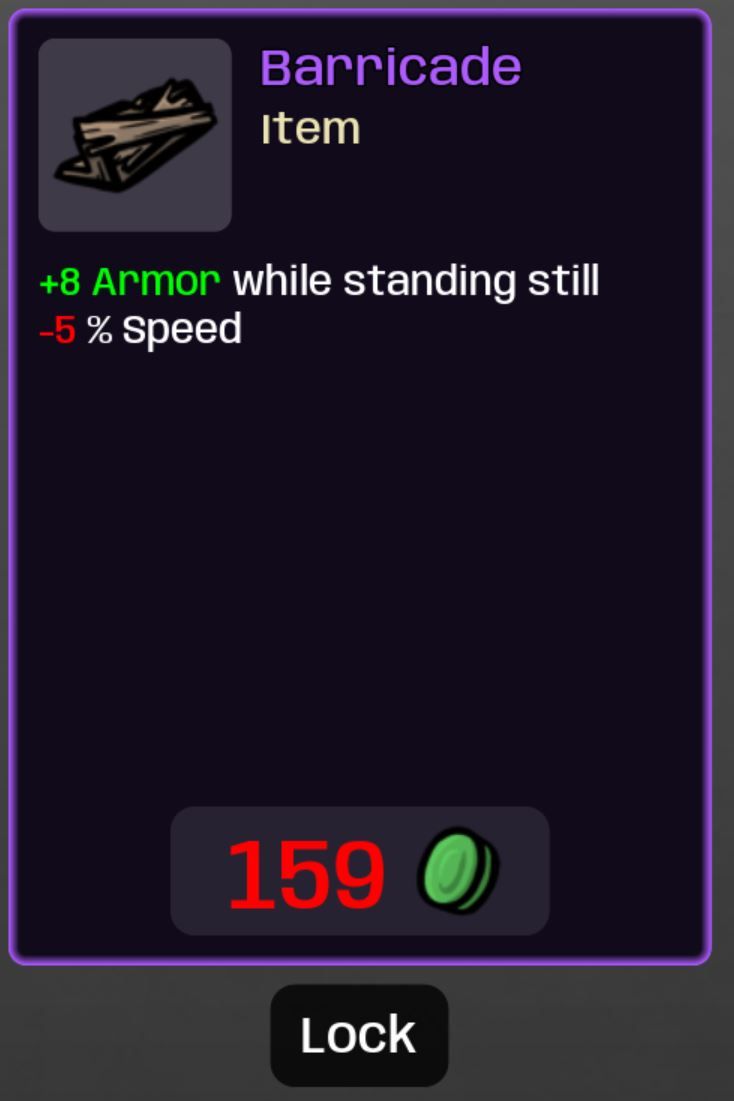 The statue also works very well in combination with the barricade.
While the attack speed bonus isn't as effective as stated on the item description, since the character suffers a loss in attack speed, it may allow you to stand still a little longer to make use of the barricade bonus.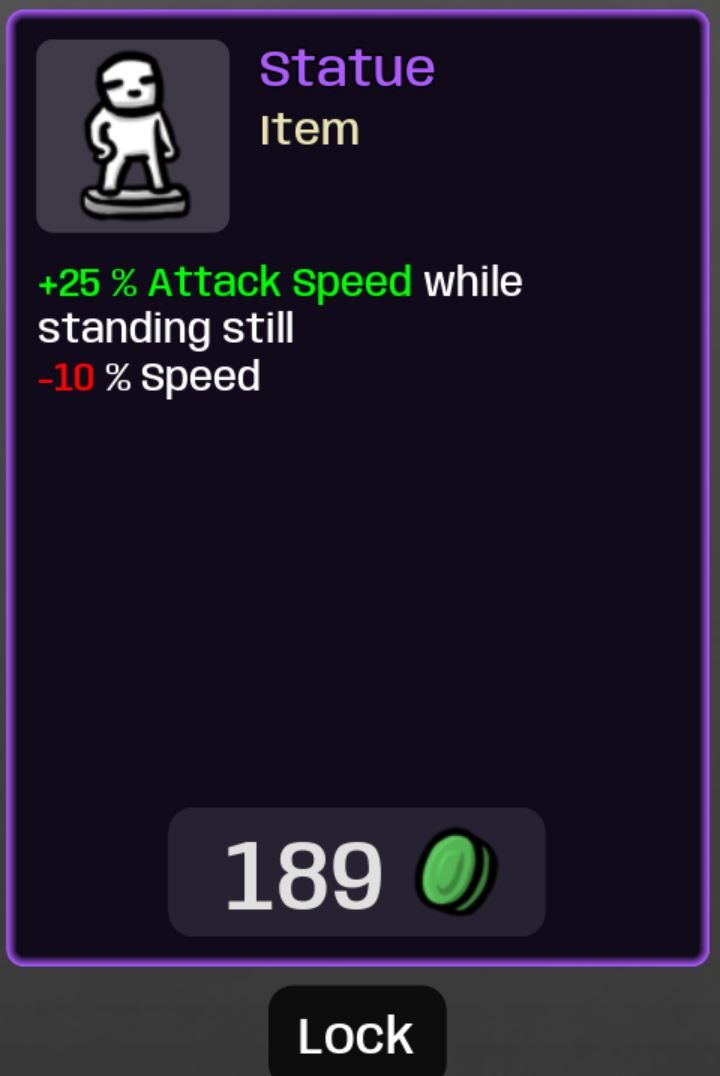 However, this strategy is not recommended for bosses, as they do so much damage that it is almost impossible to stand still.
After a successful run with the character, you unlock the Plasma Sledgehammer for your further runs.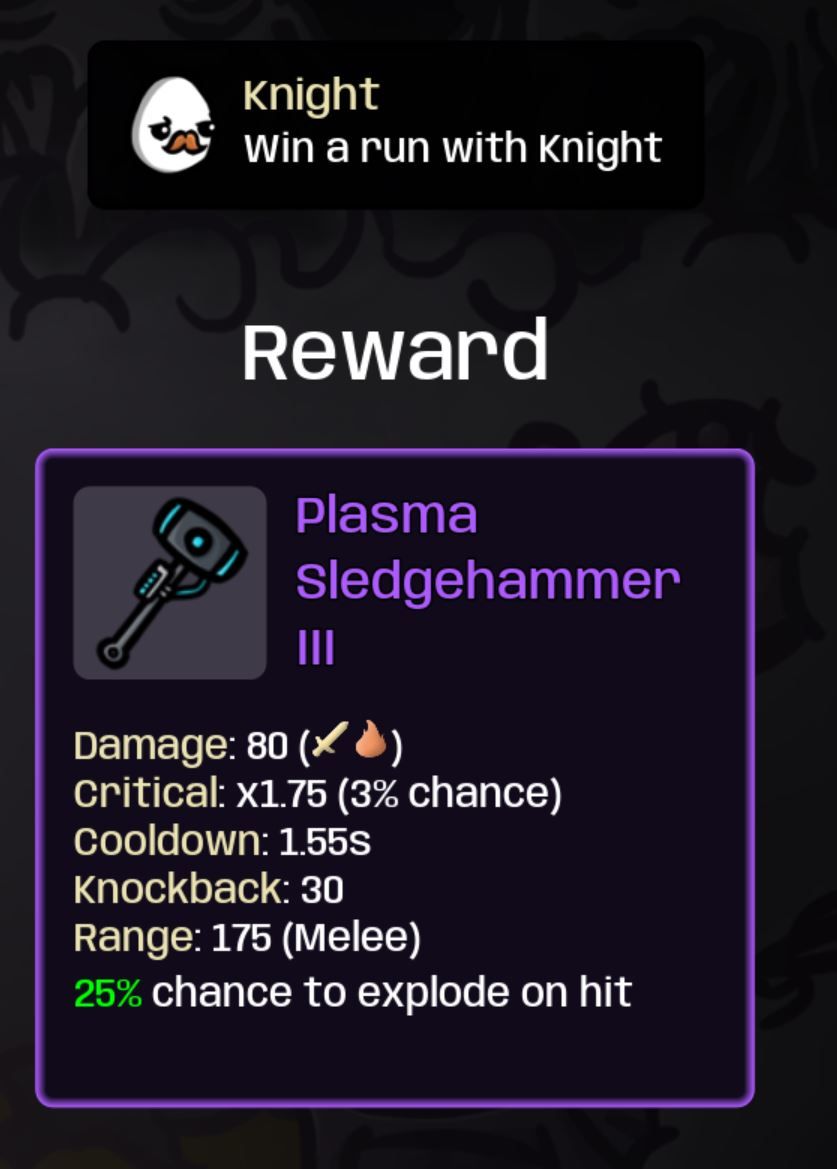 Guide for all Achievements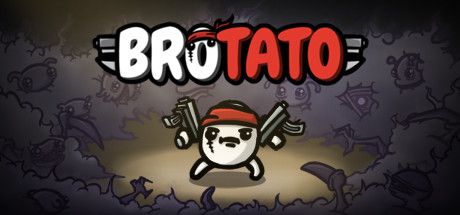 Finally, an affiliate link* to a gaming mouse, perfect for games like Brotato, if you want to support us by clicking on the link at no extra cost. Thanks very much :)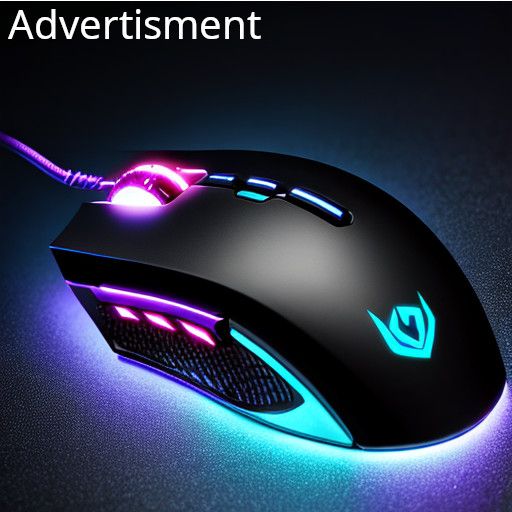 *Affiliate links: We receive a small commission with a purchase, there are no additional costs for you if you order via our link. Many thanks for the support. ❤️