In this post I want to show you a build of the character Masochist, with which you can play through the game very well.
The positive characteristics of the character Masochist are, on the one hand, that he gets +5% damage until the end of each wave as soon as he takes damage.

He also starts with +10 max HP, +20 HP Regeneration and 8 Armor.
However, he also starts out with -100% damage, so he ends up taking damage a few times before he can effectively deal damage.
So that this is not too punishing, he starts with a healthy base of defensive values.
To push this defense even further, we're starting the run with a Rock, as this will give both armor and max HP at higher levels.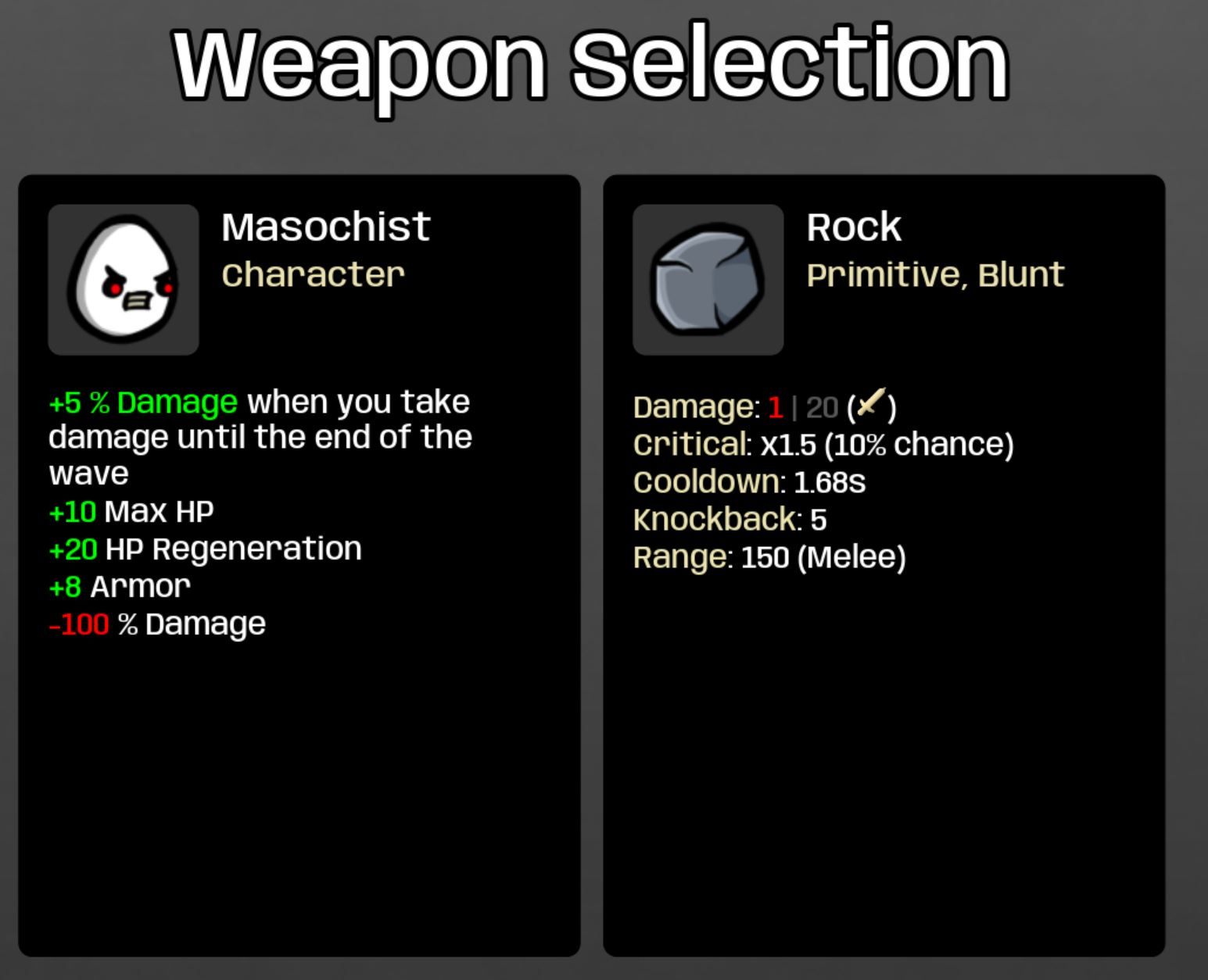 Feel free to run a little into the opponents here to take damage. This increases your damage pretty quickly, but you will hardly suffer any damage yourself, or you will be able to regenerate it very well.
% Damage doesn't make much sense for this character, since he automatically gets a very large bonus from damage suffered.
Instead, focus on melee damage here, as this will increase the damage again on top.
Attack Speed is also highly recommended, just to be able to dish out damage faster and not take too much damage yourself.
Wave 8 is a bit more dangerous due to the few but strong opponents, so pay special attention here!
If you have the opportunity, you can also get some life drain, which will improve your regeneration a little more.
Get as many Rocks as possible as quickly as possible to benefit from both the primitive and the blunt weapon bonus.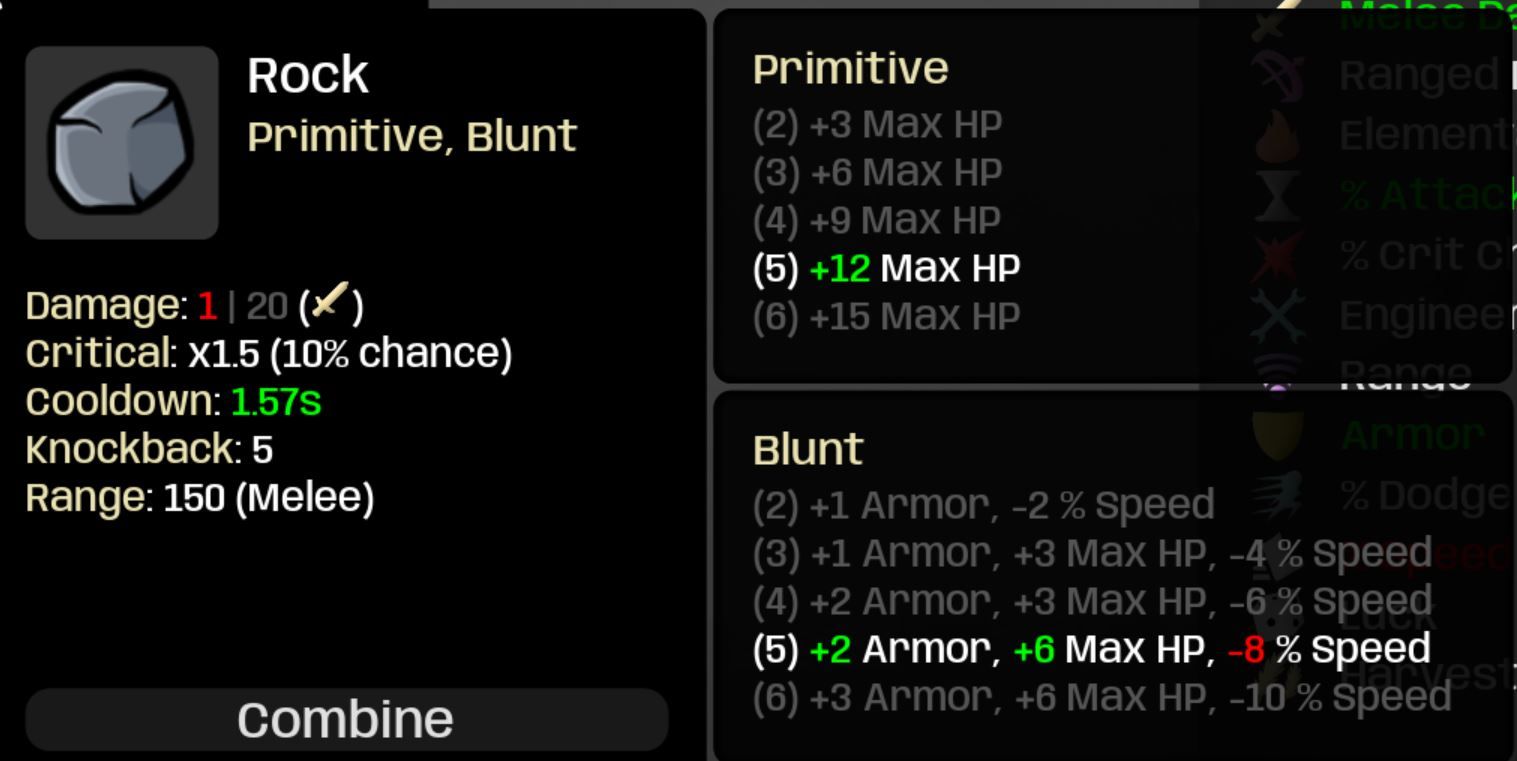 As long as you have enough HP regeneration and max HP and can handle the extra damage per second well, Blood Donation is a very good item, as it will give you 5% extra damage almost every second.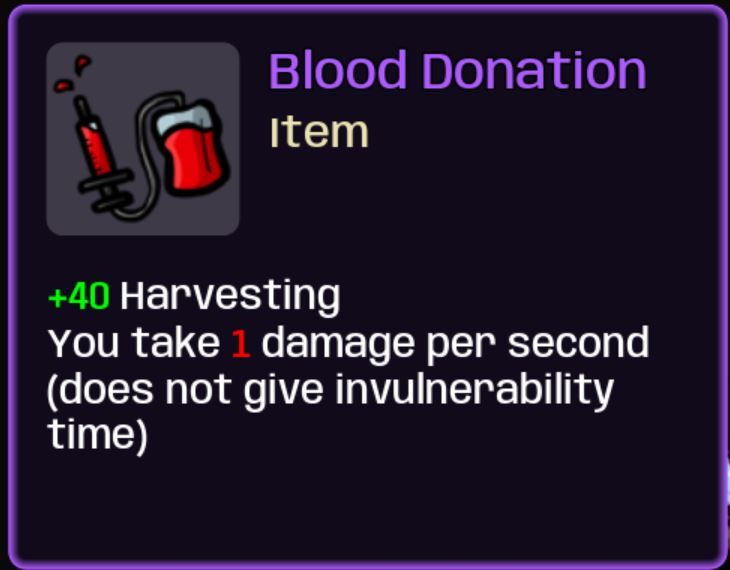 Another very pleasant item for this character is the Medical Turret.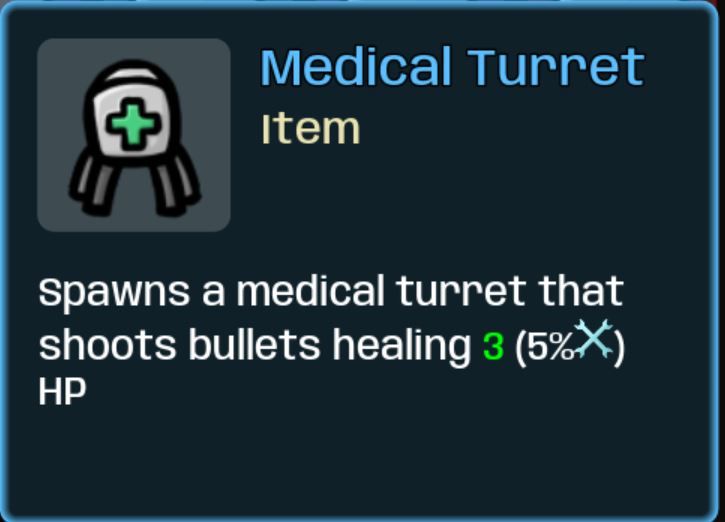 Just stay near this turret to continue to heal periodically.
With that, you should be able to concentrate almost exclusively on defensive values and have a very pleasant run through with the character.
As soon as you have successfully completed the run, you unlock the following item for your further runs.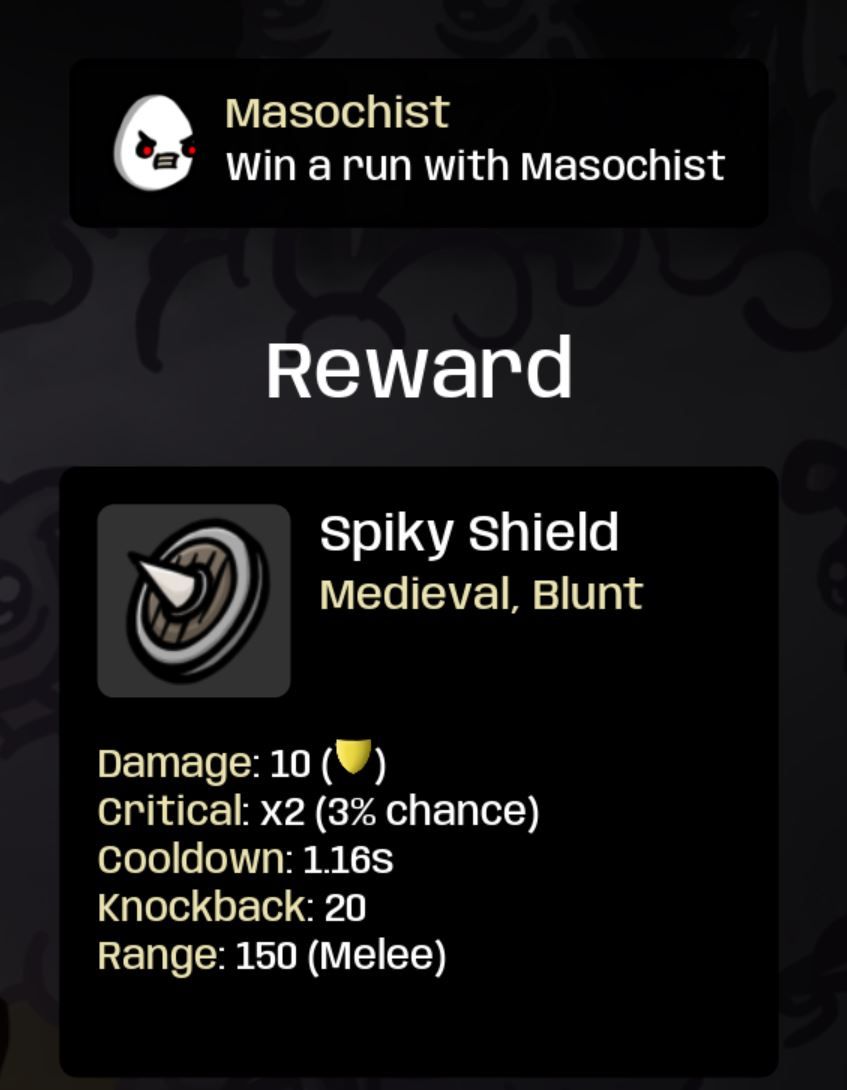 Guide for all Achievements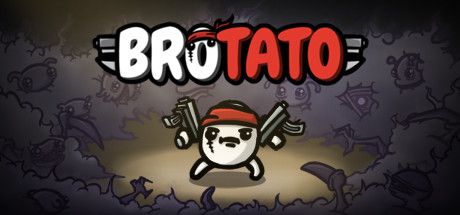 Finally, an affiliate link* to a gaming mouse, perfect for games like Brotato, if you want to support us by clicking on the link at no extra cost. Thanks very much :)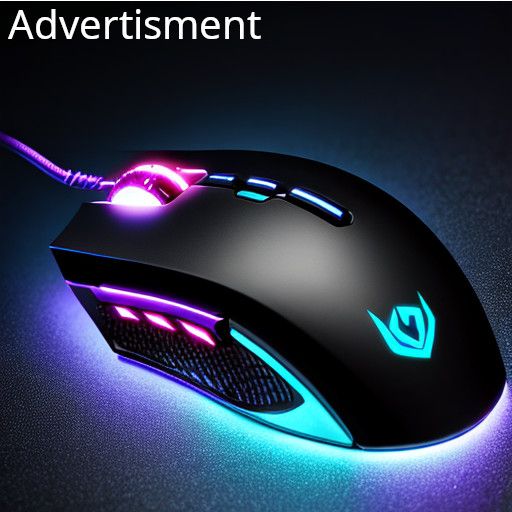 *Affiliate links: We receive a small commission with a purchase, there are no additional costs for you if you order via our link. Many thanks for the support. ❤️