The Steam Workshop offers you thousands of setups for your car in the F1 game. In this post, you'll learn how to best leverage these setups for your career.
The Steam Workshop should not be known to PC users. Games that support the workshop give the community the opportunity to upload and share their own creations of game content. Other players can use this content for themselves and also rate it.
For the F1 game franchise, this means that players can share their settings for their car. Since every car behaves differently and plenty of settings can be adjusted, it can be difficult to do the setup completely yourself.
Fortunately, there is a dedicated community that makes a variety of effective settings available for you. This means that you no longer have to worry about the setup and can concentrate fully on driving.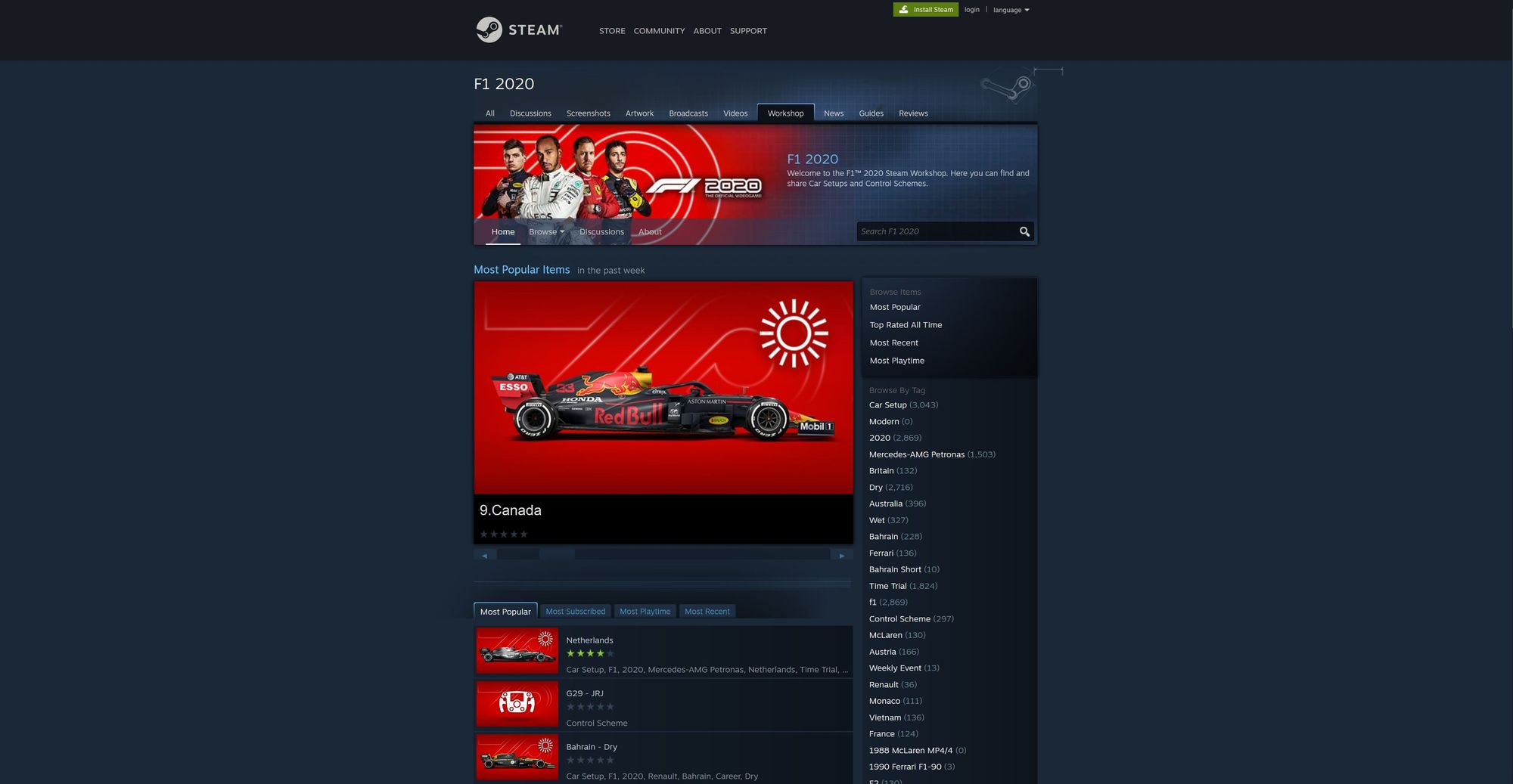 For example, if you drive in career mode for McLaren and the next race in Austria is pending, you will find a number of setups for exactly this combination. And even more: In the rain you need a little more grip, but you can find good setups for that aswell in the Steam Workshop. Just search for "McLaren Austria Wet".
You will also find lots of setups optimized for time trial in the workshop. Many players also state in the description which position they have achieved on the ladder with that setup - this is a good way of assessing how strong the setup is.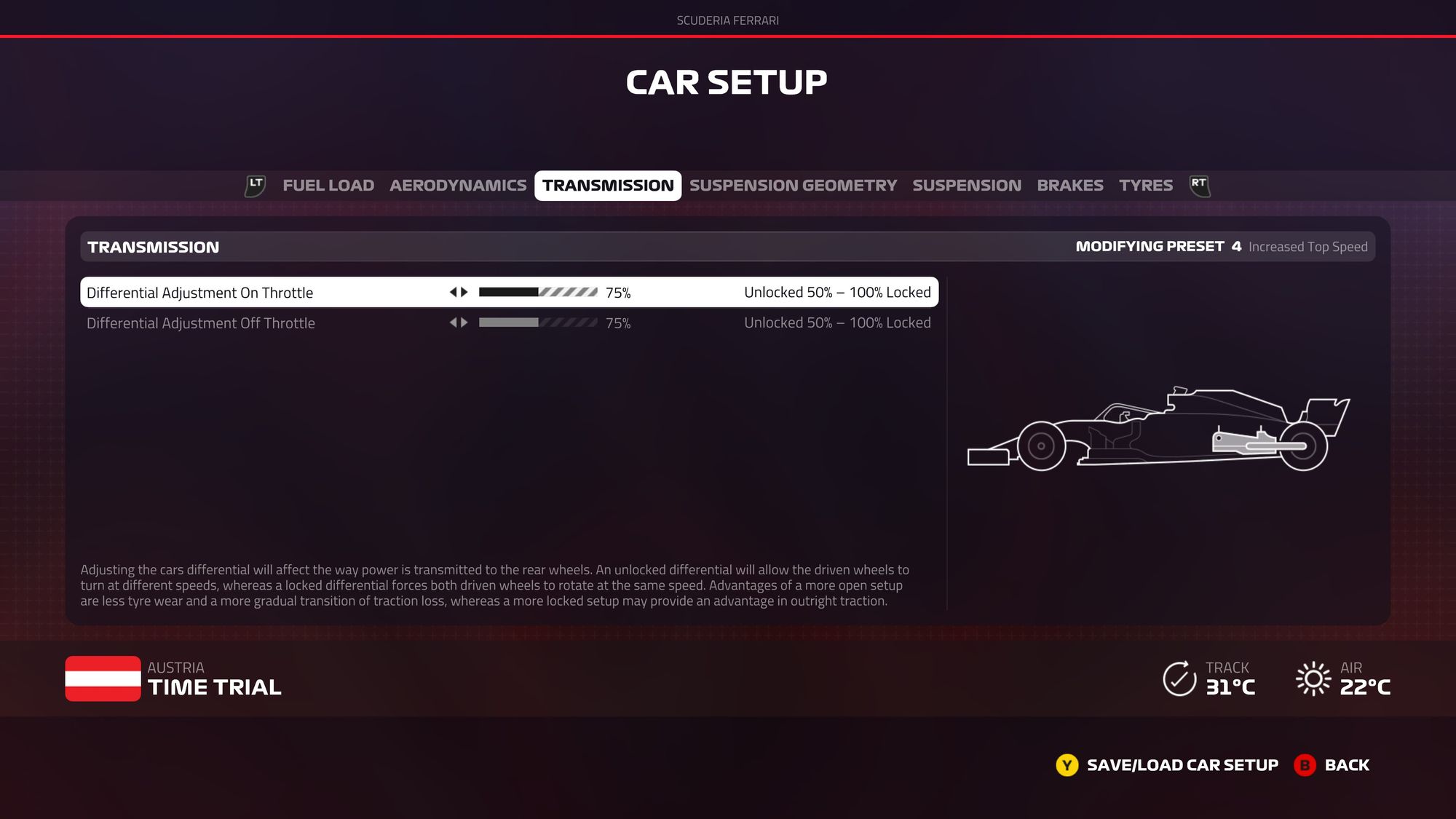 To load the best community setups, you need to be connected to Steam on your PC. In the game, you need to be in the garage to go to Session Info > Car Setup > Save/Load Car Setup > Load Steam Workshop car setup.
There you can activate the setups that have already been downloaded. If you don't already have one, go to Browse Steam Workshop. The Steam Workshop will now open in the Steam Browser. Here you can subscribe to as many setups as you want.
Back in the game you now have to refresh the overview of your Steam Workshop setups to see the new ones. Then just select load car setup and hit the road.
Setups for Consoles
The Steam Workshop is of course not available on consoles such as Xbox or Playstation. Nevertheless, you don't have to go without pro setups. For example, on f1gamesetup.com you can view and apply car settings for yourself. Regardless of whether the track is dry or wet, whether in a Williams or Mercedes, whether it is for career mode or time trial. You are sure to find what you are looking for here.
---
Of course, you can also use the standard setup for your career, but even in the real Formula 1, the car setups are constantly adapted to the weather and track conditions. This gives you an enormous advantage through the setup alone.