In this blog post you will learn the presumed location of 7 vs. Wild season 3 i.e. the filming location and the places where the participants were exposed.
Before it all started, many already knew that we were going to British Columbia. But where exactly the journey is going remained a mystery at first. Then the first stories from Vancouver began to appear, and I was relieved to see that my suspicions were headed in the right direction.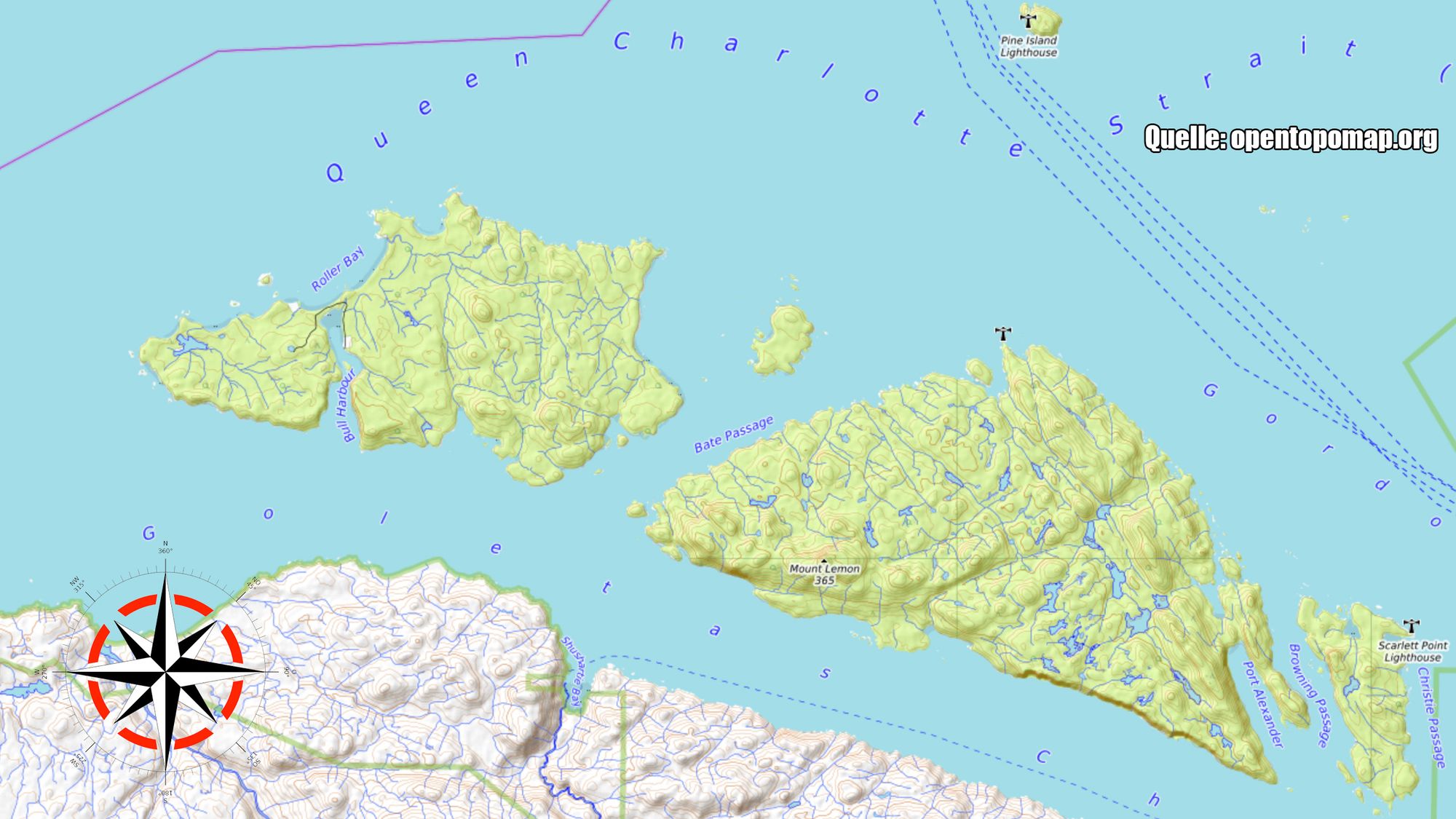 Here is the timeline of the participants:
August 9, 2023: The participants started in Frankfurt, from where they flew to Vancouver. There they spent two nights in a hotel. There was also a live stream.
August 10, 2023: The next step was the Heroshots. There was also a live stream on Knossi's channel.
August 11, 2023: The journey continued to the actual location. The participants took a ferry to Vancouver Island. Interestingly, a story from the Port Hardy area was posted on the official 7 vs. Wild Instagram account.
August 12, 2023: The big day - the start of shooting and the exposure of the participants at the secret location.
Presumed location of the participants:

An interesting point: the resort's homepage recently changed its description and now warns against entering the islands as it is considered "trespassing". According to the Internet Wayback Machine, this change has been made in recent months. The islands can be rented for various projects, which strengthens the assumption that the participants were abandoned right there.
Note: Everything here is just conjecture based on hints from social media and Reddit. I recommend checking out the 7 vs. Wild Reddit . The community is currently very engaged in their research and many seem to have discovered their inner Sherlock Holmes.