The Battle Mage has finally undergone its rework. In this post you will get a brief overview of the Battle Mage's abilities in Shakes & Fidget.
The Battle Mage does not have a shield in the second weapon slot, but rather the Arcane Gauntlet. He will help you in battle with his powerful ability.
Quick Overview: The Battle Mage
Main Attribute: Strength
Weapon: Warrior
Gear: Mage
Max. Damage Reduction: 50%
Ability: Arcane Comet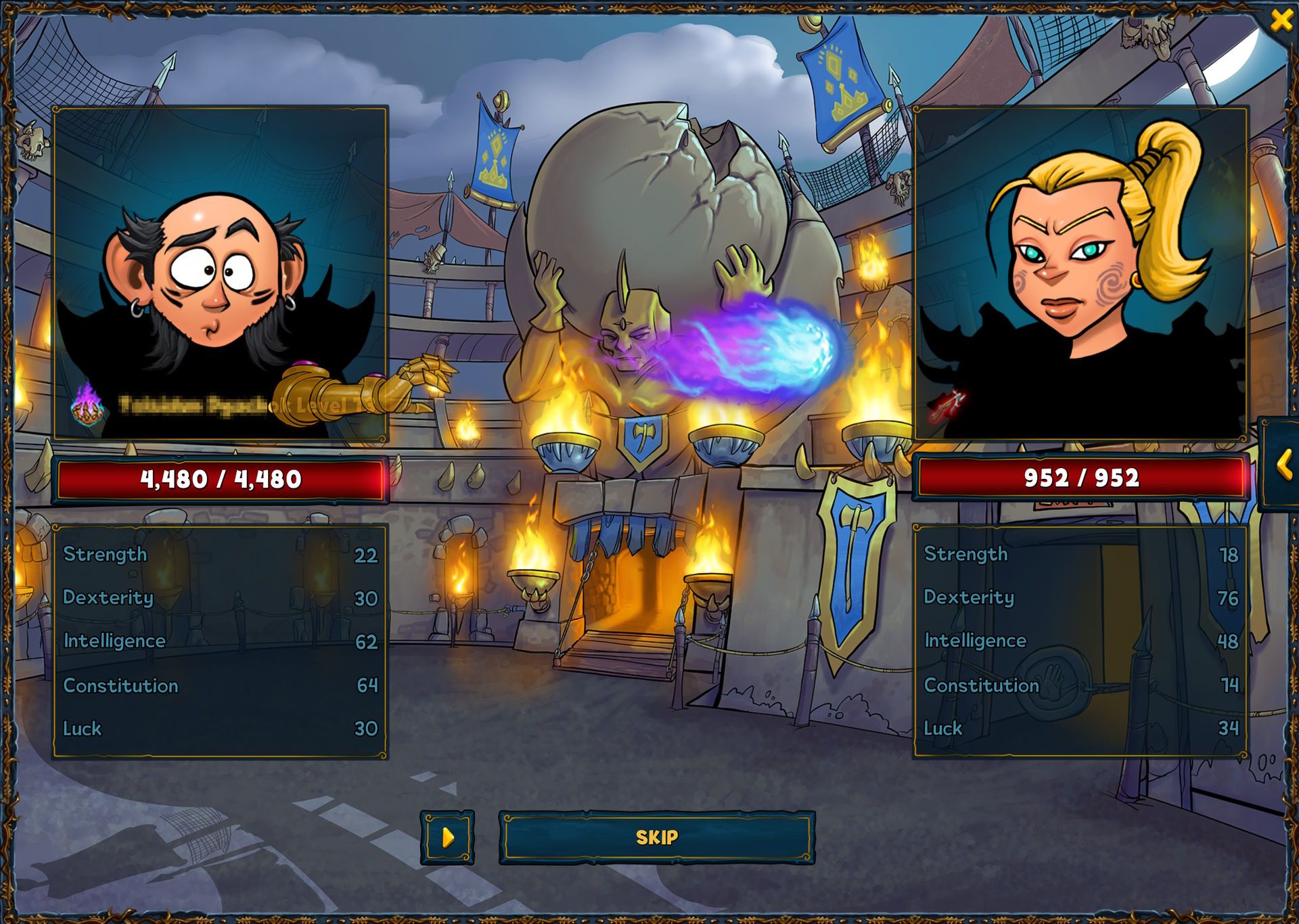 The Arcane Gauntlet
The Gauntlet fires the Arcane Comet at your opponent at the beginning of each fight, which inflicts damage. The damage dealt varies depending on the opponent's class.
In addition, the Arcane Gauntlet increases your attributes by 11.11%, making you even stronger in battle.
Arcane Comet
The Gauntlet fires the comet right at the start of the duel. How much damage it deals depends on your HP and the opponent's class. However, the comet never deals more than 33% of the opponent's hit points in damage.
Damage of the Arcane Comet
The damage your comet deals depends on your hit points. You can check out the exact numbers in your character info.
Example (4480 hit points):
Against Mages and Bards : Hit points/10 (448 damage)
Against Scouts, Assassins, Berserkers and Demon Hunters: Hit points/5 (896 damage)
Against Warriors, Battle Mages and Druids : Hit Points/4 (1120 damage)