Right from the start it is possible to spin the "Dr. Abawuwu's Fortune Apparatus". The wheel of fortune wins you various random prizes, including mushrooms! It can be upgraded later in the game, but what is the point?
Sfgame's game manual describes that the wheel of fortune 2.0 can be found from level 95, but that is not exactly true. In order to unlock the improved wheel of fortune, you must already have the tower, for which the first 9 dungeons must be defeated. However, since the 9th dungeon key is only available from level 110, that would be the earliest level to unlock the wheel of fortune 2.0. The strongest dungeon opponent in Dungeon 9 is level 190, so don't expect the wheel of fortune 2.0 before ~ level 160.
It is activated by dragging the wheel of fortune from the inventory onto your character image. After that, you can not go back to the old version of the wheel of fortune.
How the Wheel of Fortune works
You can spin the wheel of fortune once every day for free, after that it costs either a mushroom or 10 lucky coins. This way, you can spin Dr. Abawuwu's Fortune Apparatus up to 20 times per day.
The lucky coins can be earned by clicking on the flying tube in the tavern. You will be shown advertisements and when you have watched them completely, you will receive some lucky coins as compensation.
At the wheel of fortune, some prizes occur twice. These will always have a prize with more and one with fewer resources.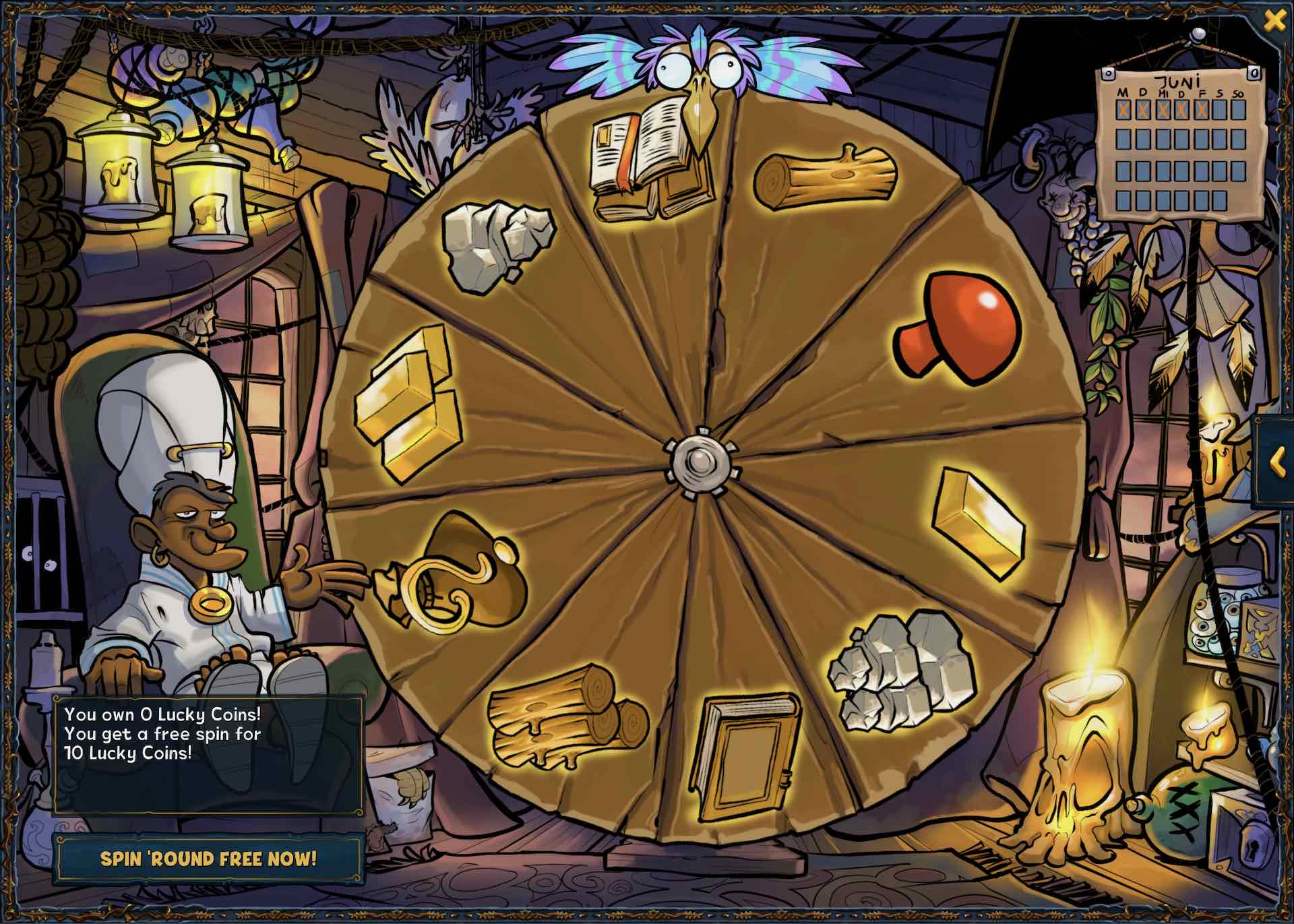 With the wheel of fortune 1.0 you can win all common resources that you need as a low-level character:
3 mushrooms
Gold
Experience points
Stones
Wood
1 random item (also epics!)
Winnings at the Wheel of Fortune 2.0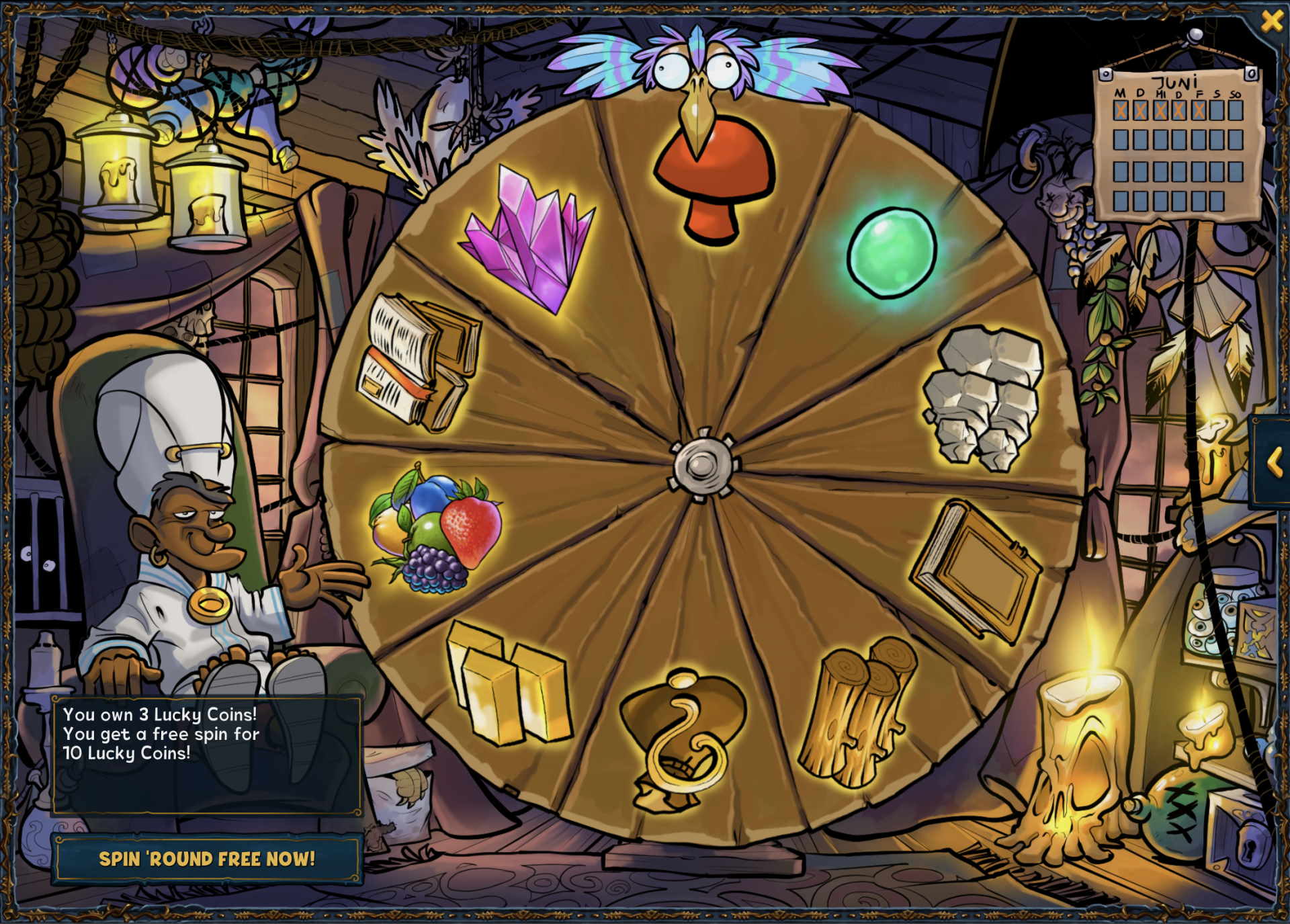 In order to meet all the features later in the game, you can win new resources with the wheel of fortune 2.0:
3 mushrooms
Gold
Experience points
Stones
Wood
1 random item (also epics!)
1 random fruit
Souls
Arcane resources