For Halloween the players of Sfgame not only get all events at the same time, but also a unique dungeon with new items!
Playa Games has come up with something very special for Halloween this year. In addition to a new international server (w44.sfgame.net), which starts on October 30 at 4:00 p.m., there are also all bonus events on top for the whole weekend on all servers.
But that's not all: From level 50 you can enter a temporary dungeon that will only exist for ten days (October 30th - November 8th).
You can not enter this legendary dungeon from the regular dungeon overview, but from the city overview. To get there, just click on the X in the top right corner.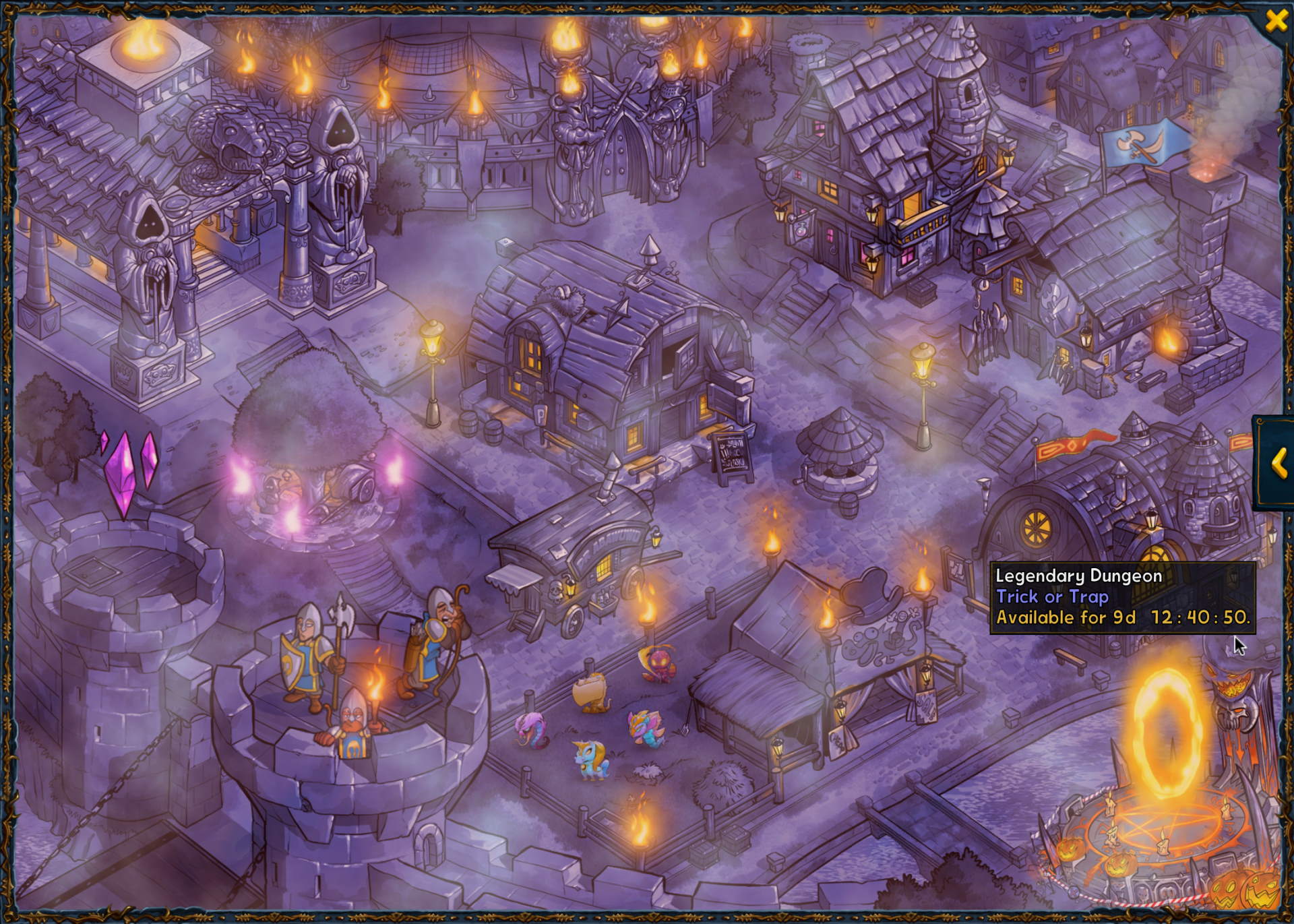 How the Legendary Dungeon Works
In contrast to the normal dungeon, here you don't regenerate your hit points after a fight. You have to fight with your remaining hit points. If your hit points drop below zero during a fight, you either have to wait a day or pay 48 mushrooms to revive yourself. Then you continue on the floor where you last died.
You can always choose between two paths, but if you are standing in front of a door, you need a key to open it. You can get keys by defeating monsters.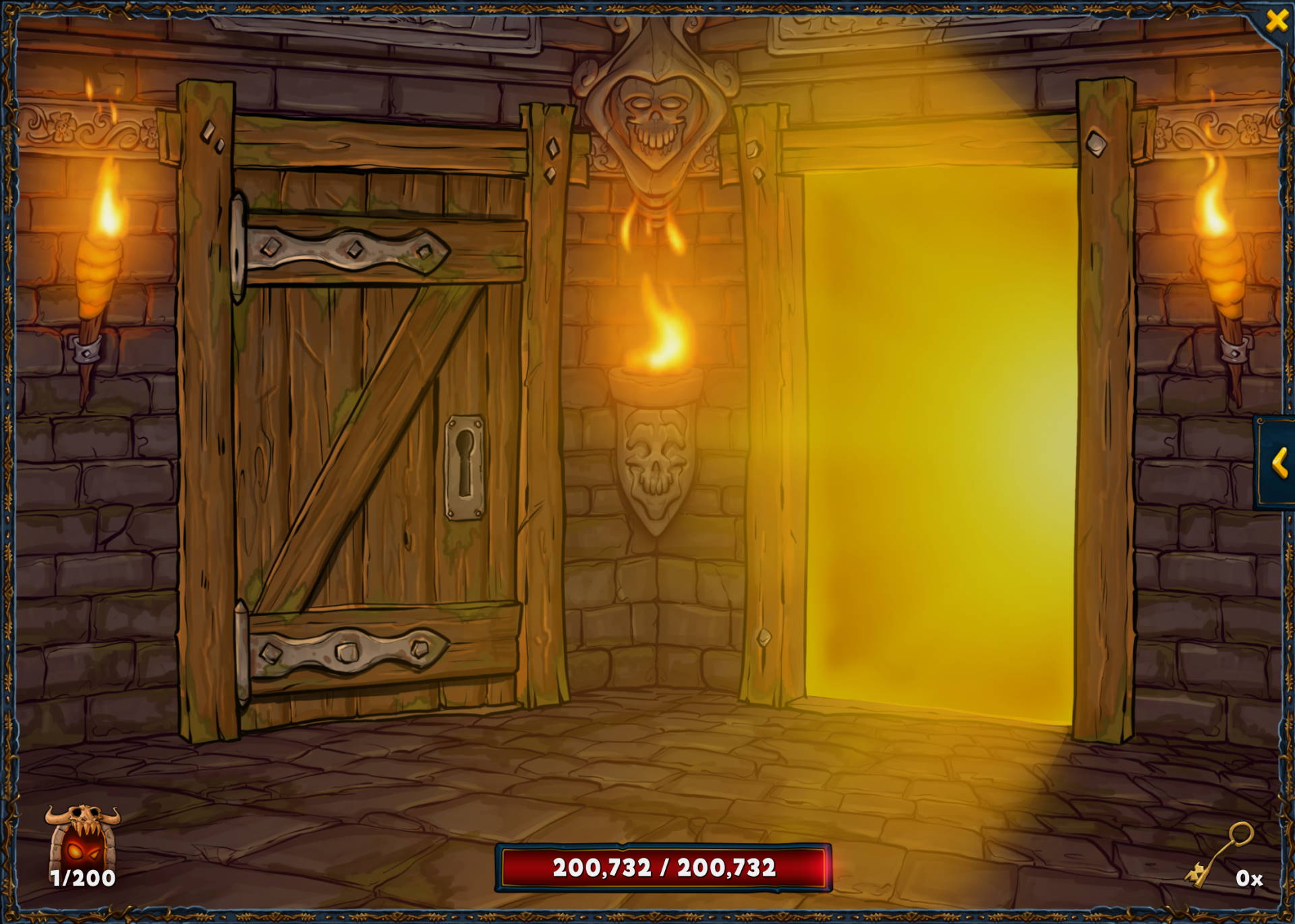 There are gold treasures and items (also epics!) behind the doors. Behind all other paths there are usually monsters lurking for you. You can either fight the monsters, or you can also try to flee without fighting by clicking on the corridor.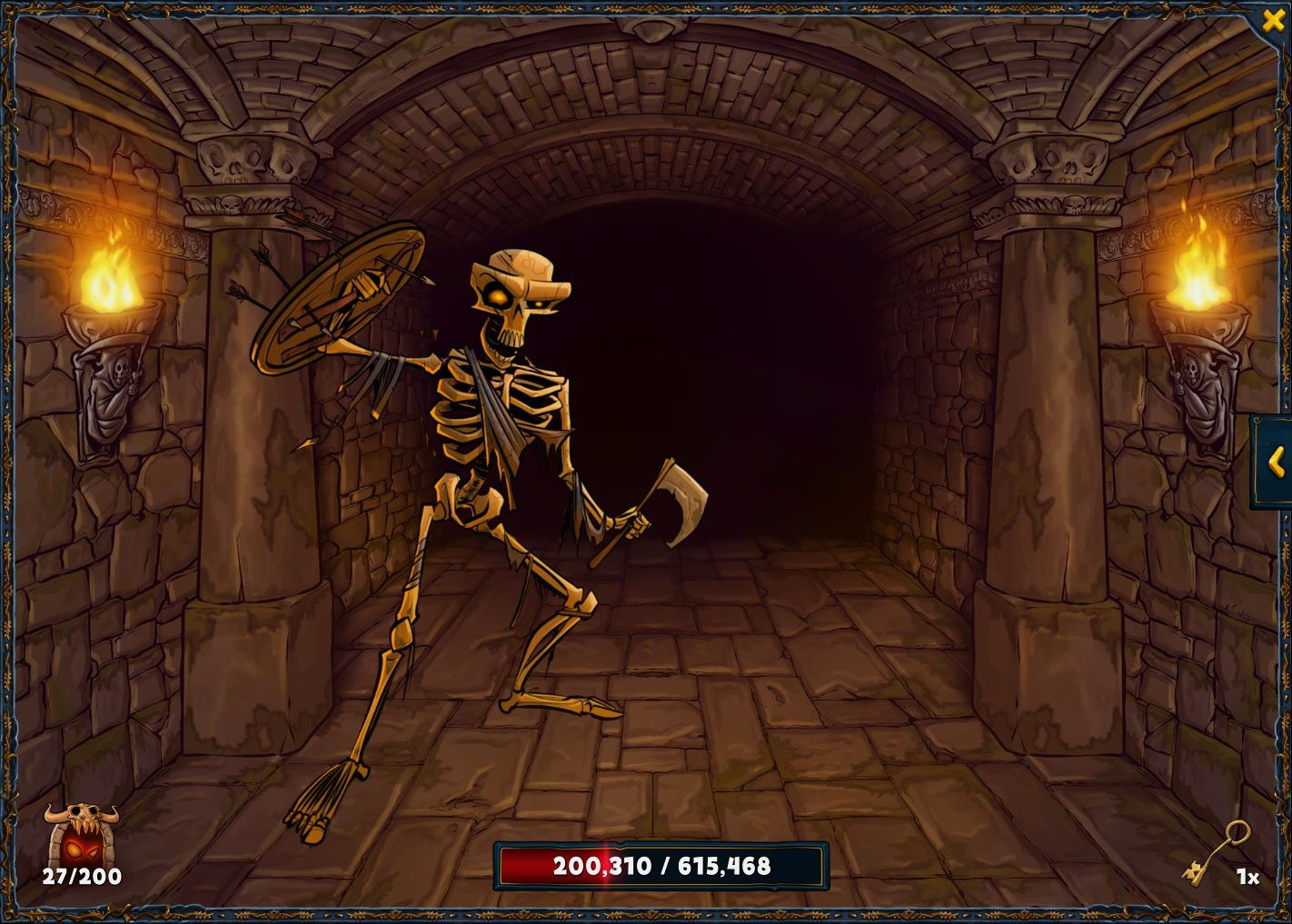 The chance of successfully fleeing is 50%. If that doesn't work, the monster will hit you before you advance to the next floor.
New Legendary Items
The new legendary items can only be won in the "trick or treat" dungeon. For such an item, this legendary dungeon has to be played through completely (all 100 floors).
In order to collect all twelve legendary items, the dungeon has to be played through several times. This can be costly, because you only have one free attempt per day to get as far as possible into the floors.
The attributes of the legendary items are adapted to your level and about 15% better than epics. Instead of the usual blue font, the legendary item's slogan is orange: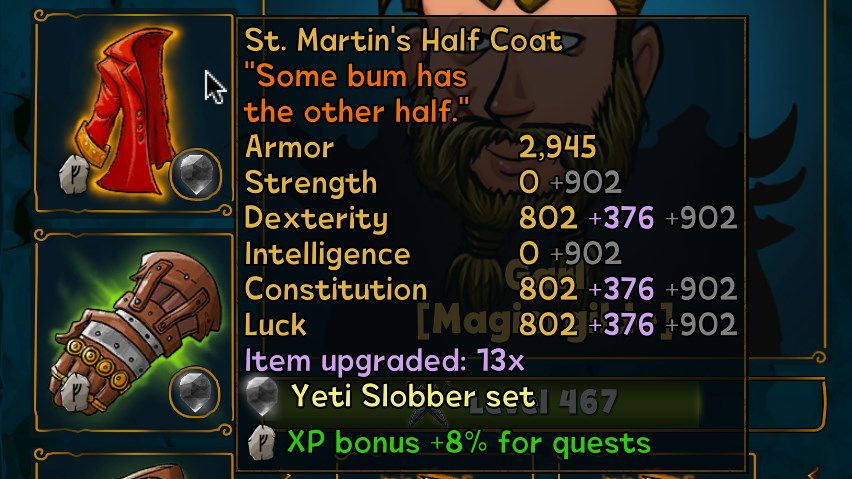 Legendary items always have a socket for a gem and a rune bonus.