Location Leak for 7 vs. Wild Season 3 2023? Is this the exact location of the participants?
"7 vs. Wild" captivates millions of viewers on YouTube and is likely to be available on Amazon Freevee this year. The location was already known in advance. Initially, it was suspected to be Canada or Alaska, but later the region was narrowed down to British Columbia. Eventually, the idea emerged that it could be Vancouver Island.
---
Warning, spoiler alert: If you don't want to know where the show takes place and in which area the participants will be, you should stop reading now. IMPORTANT: There is currently an absolute prohibition on entering the islands. You are not allowed to approach or even set foot on the islands! Please adhere to this! The islands belong to an indigenous tribe who have pronounced this ban!
---
Joe Kelly apparently revealed a bit more in an Instagram story, mentioning the north of Vancouver Island. Shortly after, other events followed, including videos of a bus resembling the one that transported participants for their hero shots. This was located near Port Hardy, in the north of Vancouver Island.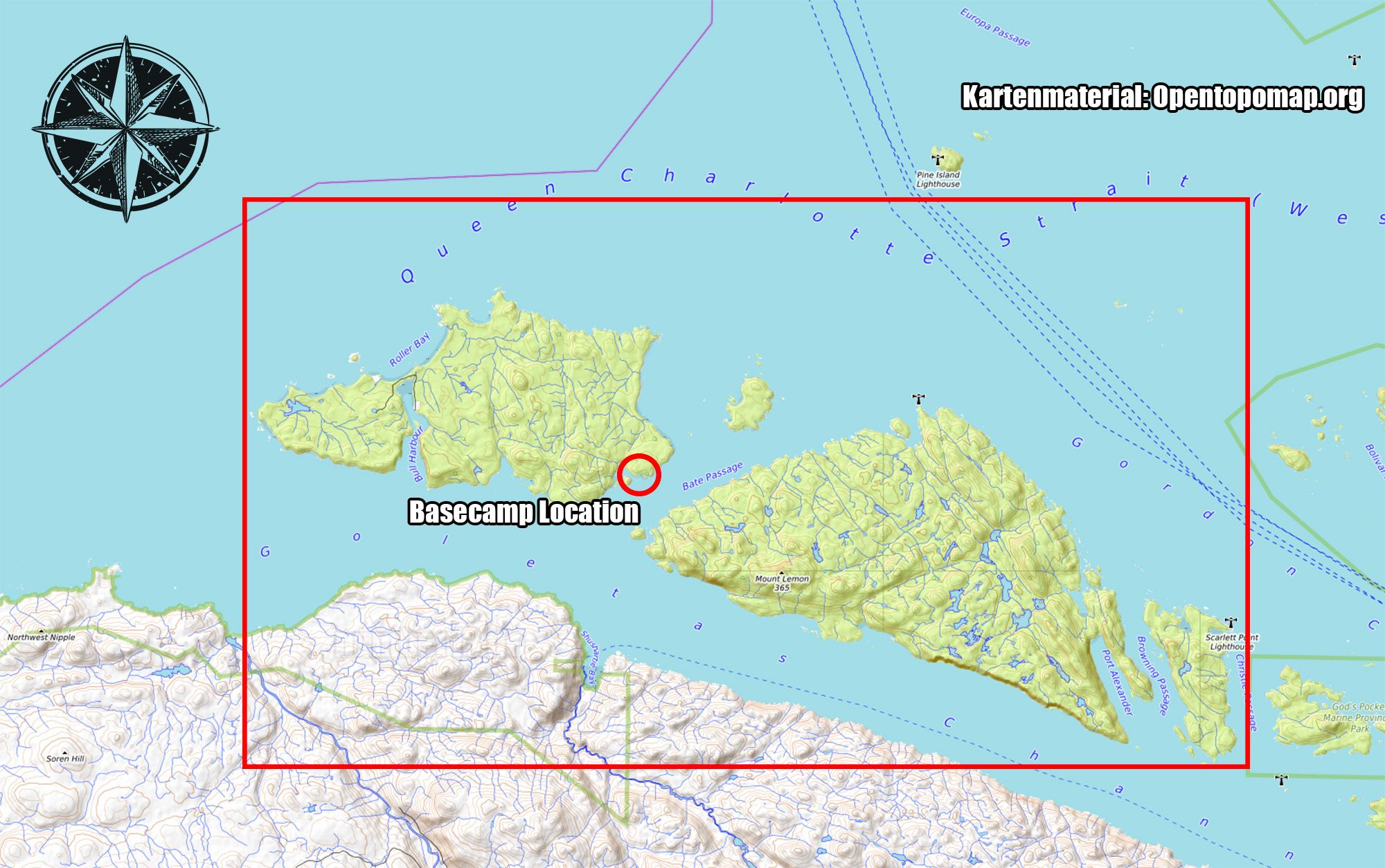 People on the subreddit then also identified the northern islands of Vancouver. I think these islands match the video Fritz made, introducing the location for the first time. There aren't very high mountains there, but there's freshwater and much more. It's especially noteworthy that the island belongs to an indigenous tribe who can decide who may enter their land. This tribe can grant special permissions, for instance, for lighting fires, hunting small animals, or setting up traps. All of this could be allowed by the tribe for the participants, regardless of Canadian law. Please note that I only know this from public sources and am not an expert on Canadian law.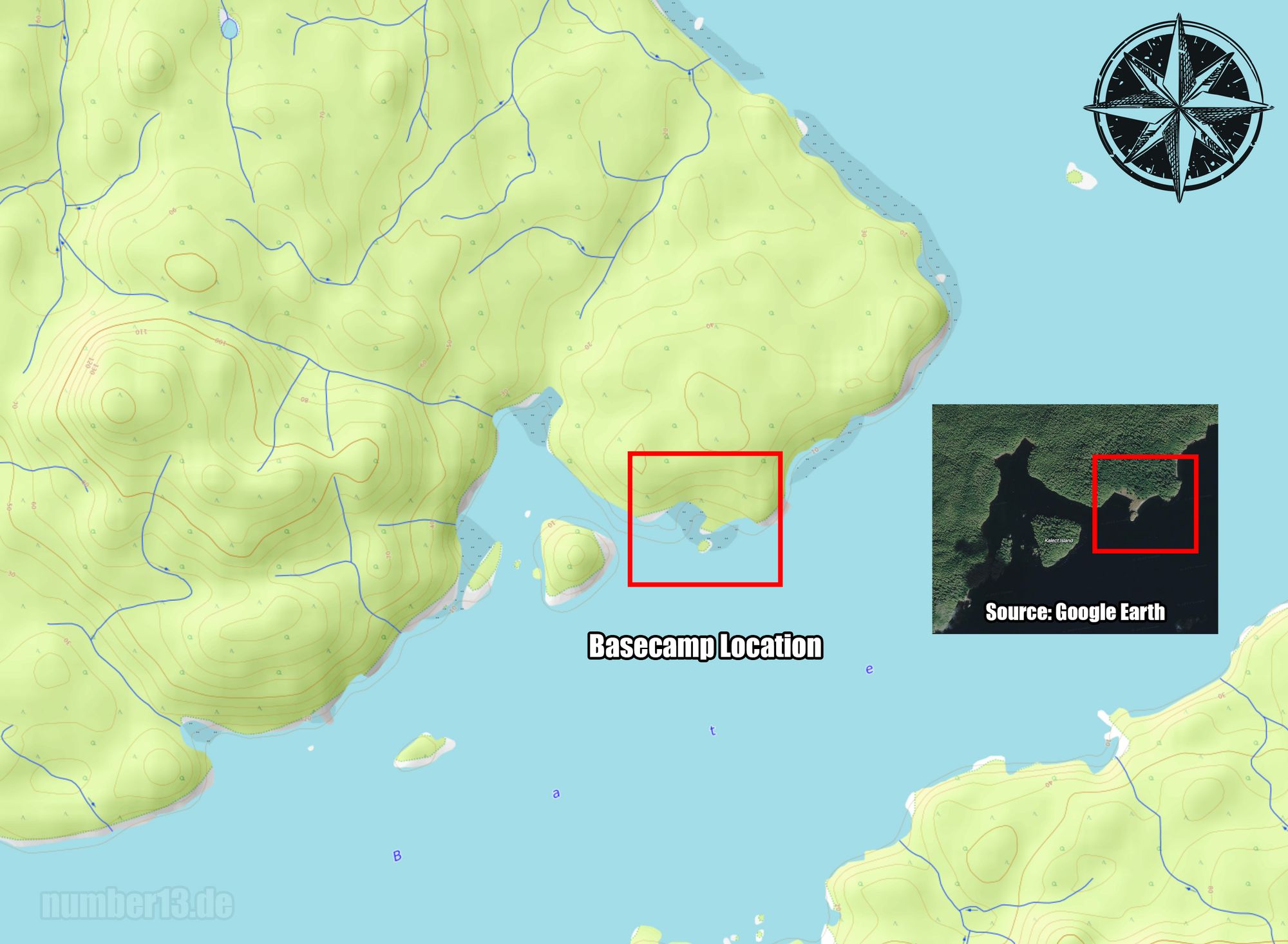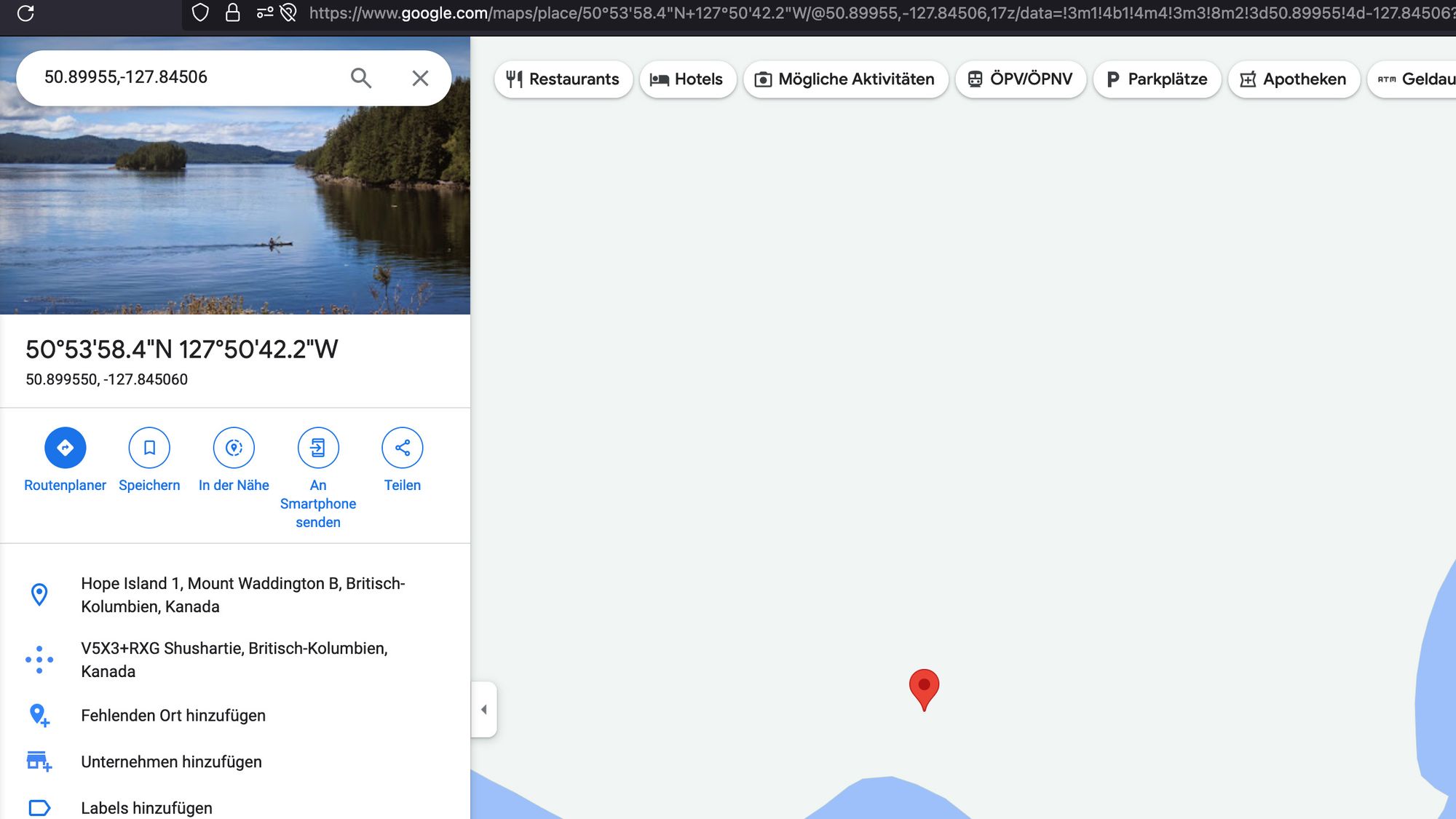 Update 16.08.2023:
The location has already been confirmed by various OSINT sources. This paints an overall picture that points precisely to the previously mentioned islands. This includes photos of helicopters nearby with people holding cameras on board. Satellite images were compared with before-and-after views, indicating a base camp, which I've marked on the map. There are also trackers, similar to those in planes, which can track boat movements. This way, boats were identified that might have dropped off participants or visited various places. Boats were spotted that closely resemble the boat shown in Fritz's initial reveal video. Additionally, there were numerous reports, not just from the main crew, but also from involved production companies and other staff. For instance, a chef posted a picture on her Instagram account (meesh.coles) on August 15, 2023, from a tent where she was preparing Shakshuka. This photo further confirms the base camp location, already identified by many Redditors.
These islands definitely offer the impressive nature that one imagines in Canada. The tribe recently banned entry to the island. This could also be a reaction to the filming of "7 vs. Wild". I'm very excited for the upcoming "7 vs. Wild" episodes. This year they will be broadcast on Amazon Freevee *.
---
Disclaimer:
This website is an independent source providing only information and opinions about the "7 vs. Wild" production. The website and its operators are in no way affiliated with the TV show "7 vs. Wild", its producers, participants, partners or affiliated companies.
Our content is for informational purposes only and is by no means official statements or communications from the TV production "7 vs. Wild". All logos, brand names, copyrights and other intellectual property rights belong to their respective owners and are used here only for identification and explanation of the content.
If you have any questions or concerns regarding the TV production "7 vs. Wild", please contact the responsible producers or distribution partners of the show directly.
*Affiliate Link Note:
You will find affiliate links on our website. If you click on an affiliate link and make a purchase, we receive a small commission. However, this does not affect the price you pay and does not incur any additional costs to you. It just helps us keep our website up and running and continue to provide you with quality content.
Please note that we only recommend products and services that we personally think are good and useful. Your support by purchasing through these links allows us to maintain and improve the quality of our content. We really appreciate your trust and support and promise not to disappoint.
Credits:
With material from: Image by pch.vector on Freepik. 7 vs. Wild