A new international game world will be opened in just one week. In order to participate there at the start with a few extra mushrooms, you can pre-register soon.
Today the new server was announced in the Sfgame forum. Next Friday, on January 21st, 2022 the game world starts as usual at 4 pm. It's an international game world, so again there will be a mixed bag of flags in the Hall of Fame.
The last international game world was only launched on December 3rd, 2021, so there are just 49 days between the last two server starts!
Pre-registration From Monday
Players can pre-register for the new server from Monday, January 17th, 2022. Pre-registration has several advantages for you:
When the server starts, you don't have to wait for your validation email because you've already validated your account. When the server starts, the servers will certainly be slow again, which means that you would have to wait a long time for your email on Friday.
In addition, you will not only get 10 mushrooms for pre-registration, but even 25 mushrooms extra for your character. Since the registration phase for the speed server, there have been extra mushrooms for pre-registered players and Playa Games is sticking to this here. This allows you to start at level 1 with 40 mushrooms.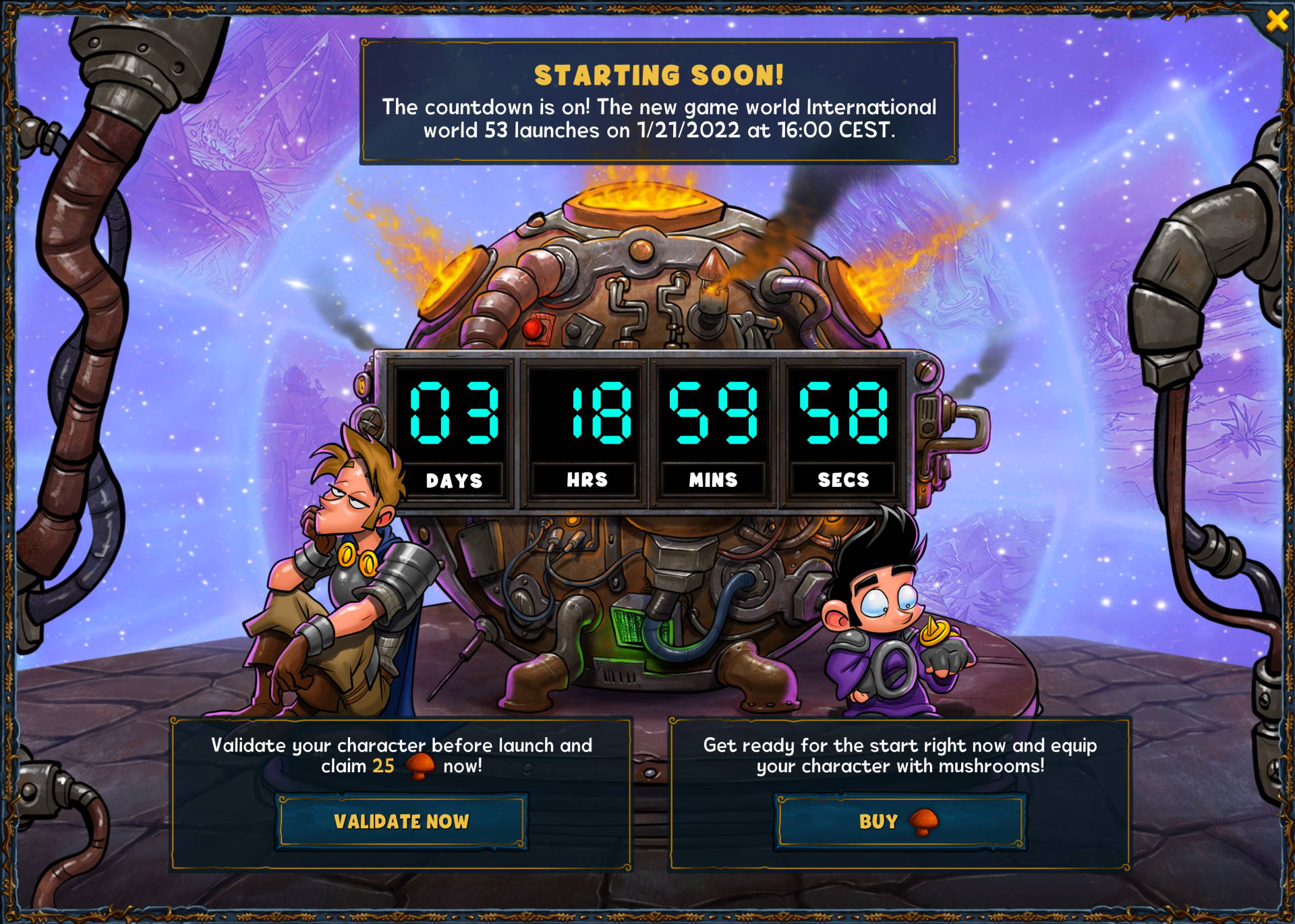 Tips for a pleasant start
In our beginner's guide for Shakes & Fidget you can read in advance which classes are available and what you should definitely do at the beginning: